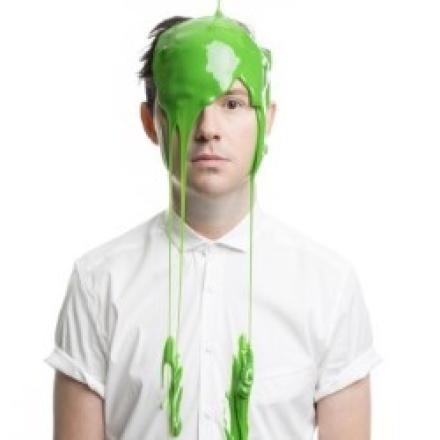 Reviewed by Claire Smith.
There's definitely something going right on the Australian comedy scene at the moment - it is packed with clever, confident performers who are very open about who they are.
Nath Valvo, doing his first hour on the Fringe, is a cheery, fresh-faced Italian Australian, who in Happy Idiot talks about growing up gay in the Melbourne suburbs.
Valvo has recently moved back to live with his parents (another recurring theme for younger Fringe performers), which gives him the excuse to talk about family and childhood, particularly about his mother who loves him tremendously but irritates him enormously.
He introduces us to his perfect boyfriend, who is so lovely handsome and gorgeous no one believes he really exists. Valvo knows he's led a blessed life in many ways. The most serious trauma he's had is not being able to download dick pics quickly enough on dial-up internet. (He is older than he looks).
Maybe there are a few traumas he's chosen not to talk about - but Valvo, above all is on a mission to entertain. He bursts into song, chucks in impromptu dance routines and chats happily with members of the audience. He is, as the title suggests, a happy idiot - but not annoyingly so.
He has even designed a television game show sketch, designed to break up happy couples and cheer up members of the audience who are going home alone.
It's cheery, relatable stuff and Valvo has a distinct wry style of delivery. He's frothy, likeable and fun and he'll leave you with a smile on your face.  
And it's a cheering thought that growing up gay doesn't seem to be so difficult for kids today. Performers such as Nath Valvo, who are so relaxed and happy in their own skin, may make that even even easier for the generation to come.
Until Aug 28. Tickets here.
***