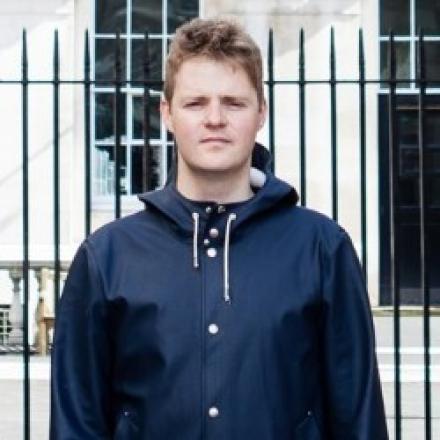 Reviewed by Claire Smith.
Lamenting the state of the world while asking what on earth a young comic can do to change it has been something of a theme at this year's Fringe. But Tom Ballard, who was an Edinburgh Comedy Awards shortlisted newcomer last year and is one of the Best Show nominees this year, has an original take on the question.
The Australian comic tackles the big issues straight on, while also satirising the apathy, indecision and privilege of his own generation. He may be young but he has been working in comedy clubs since he was in his teens and it shows. He has the experience and confidence to play loose with his material, while his genuine and unscripted exchanges with the audience add an extra layer of freshness and fun.
While his persona is genuinely likeable his jokes are multi-dimensional and multi-layered, adding twist upon twist and full of little parcels of surprises. He acknowledges his own silliness and flippancy while packing a very serious punch about the seriousness of the current state of the world, from Trump to terrorism to the state of the environment.
Ballard addresses global capitalism, the refugee crisis, the growth of right wing extremism and the rise of Isis. He originally wrote the show in Australia but has adapted his material brilliantly for an international audience. As he says, many of these issues are the same the world over.
When it comes, Ballard's suggested solution to the world's problems is deliberately nonsensical and absurd. Despite having been asked to present Australia's version of Question Time, Ballard doesn't have the answers. But over a very funny, joke-filled hour it turns out the comic has done a very good job of summarising the problem.
Cleverest of all Ballard has written a political show which can equally be enjoyed by people with no interest in politics.  If you choose, you can just laugh at his jokes about iPhones and Netflix - but you might find some of the little truth bombs Ballard has planted exploding in your head a few days later.
Until Aug 28. Tickets here.
****