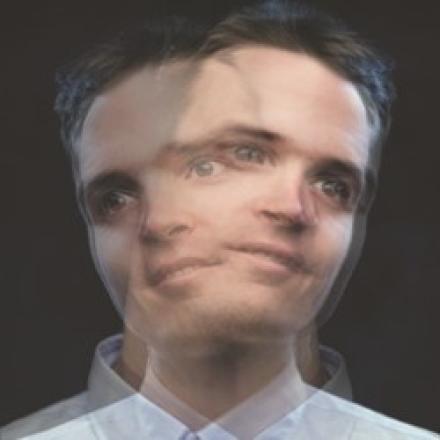 Reviewed by Claire Smith.
An hour spent with Tom Walker is an unqualified joy.
As we walk into the theatre he is standing on stage, concealed by a huge grey beard. Later he bounces back on stage again, dressed in shorts. He's a mime, but a mime who talks - alternating between a big scary man voice and a bemused murmur.
For those who havent seen him before, which is almost all of us as this is his first Edinburgh, it is hard at first to work out just what Walker is going to do. He begins to play simple games with the audience high-fiving, sometimes pulling his hand away, sometimes reacting to the way the person reacts to him.
It's not consistent. Sometimes he returns to the big man voice and pronounces himself the winner, other times he will make a noise of surprise, or come out with a funny, apt or surreal description of the little human interaction that just took place. Gradually the audience gets the idea. This is a game we are all playing. Whatever happens Walker will react to the room and what is going on around him.
Now we've got to know him Walker moves on to magic tricks. Or the illusion of magic tricks. Walker reproduces classic routines with imaginary props, or with the wrong props, or with trick props which are designed to fail. There's a wonderful air of surprise about the whole performance. Walker has hardly any set, just a couple of Rubik cubes, some cardboard boxes and a spare shirt.
He makes magic, laughter and play out of nothing at all.    As the audience relaxes and realises Walker will respond to anything we do, people start taking part in unexpected ways. At one point, when Walker is repeatedly trying and failing to open an imaginary door, a person in the audience googles a door opening sound on her phone and plays it to him. "No one has ever done that before," he says, dissolving into fits of giggles. 
But Walker is quick on his feet and can cope with anything anyone throws at him. As the show progresses you realise it is a seamless mix of well worked tricks, superb crowd reading and very funny improvisation.
By the end of this wonderful, simple and gentle show we are all playing Tom Walker's game and the laughter is rolling around the room. The audience walks out of this tiny box on the edge of a meadow with huge happy smiles on their faces.
Until August 29. Tickets here.
****