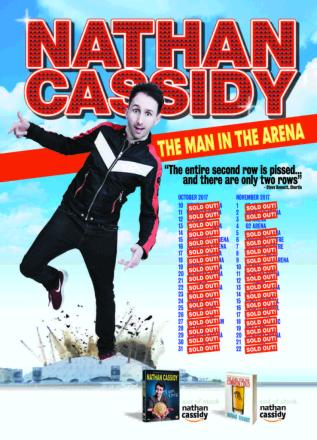 The spoof poster advertising Nathan Cassidy's fictional 2017 UK Arena tour is in the running for the Edinburgh Fringe's Best Poster Award.
As reported on beyondthejoke yesterday, Cassidy is doing a show in Edinburgh, but this poster claims he is a much bigger star than he actually is and doesn't even mention his current show at the Laughing Horse Free Sisters venue. The poster picture was taken by Lol Johnson and the design is by Joseph Champniss. 
You can vote for Casssidy - or any other entrants - via this link. Voting closes at midnight on August 12. More details about the awards here.