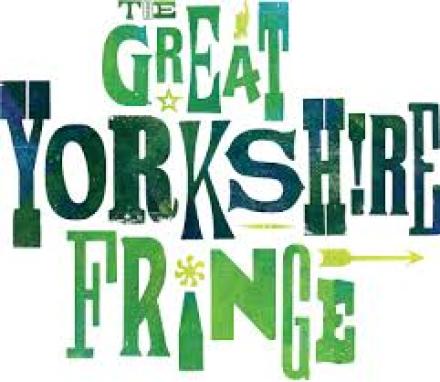 It is hard to find a month in the year when there isn't a comedy festival going on somewhere. With Edinburgh fast approaching, however, the Great Yorkshire Fringe has slipped in and found space for a major arts festival in the bustling city of York, which takes in comedy as well as theatre, music, cabaret and family activities.
And it seems to be working. This is the second year and the event, organised by Leicester Square Theatre artistic director Martin Witts who has family connections with the city, has expanded. It started a week earlier than last year and there are more shows than ever. There are now four main venues – three in the central Parliament Street and the Gillygate Shed, a new venue in the back garden of the nearby Gillygate pub. 
I popped up to York on Thursday. The sun was shining and things were going very well. The timing of the Festival means that it is a great opportunity for acts to road-test their Edinburgh sets. Archie Maddocks was trying out his show, Shirts Vs Skins in the Tea Pot tent and despite the early 6.30pm start there was a good, responsive crowd in to hear his stories about how being mixed race there has always been pressure on him to "pick a team". It's a tale well worth hearing. His story of being confronted by a Scarface-esque casino boss is almost worth the ticket price itself.
Later in the evening I caught Will Duggan in the Gillygate Shed. This is Duggan's first Edinburgh solo show, but he is already an award winner. He was part of the Funz & Gamez team that won the Edinburgh Comedy Award Panel Prize in 2014. His show was good fun, but plans to fine-tune his Edinburgh material were slightly derailed by a friendly audience who didn't heckle him, they just wanted to engage the Kettering comic in conversation about their various teaching careers and waste disposal differences around the world. I can't really comment on his pre-planned material but Duggan's crowd-work was certainly up to speed.
The Great Yorkshire Fringe continues until August 1 and there are lots of terrific shows still to come. Pick of the bunch includes Tony Law who is there on July 23 & 24. Richard Herring is there on July 26 doing a preview of his new greatest hits show and also a special podcast recording featuring Lord Mayor of York and The Full Monty's Mark Addy. German comedian Henning Wehn seems particularly popular in the city. He is booked in for three nights from July 28 - 30. 
There are lots more attractions including a comedy trail so that you can explore the history of comedy in York. Did you know Frankie Howerd was born in York? Me neither. And, of course, you can't have a Fringe festival without a comedy competition. The Great Yorkshire Fringe New Comedian of the Year 2016 Final is on July 31. 
The Great Yorkshire Fringe runs until August 1. More info here.