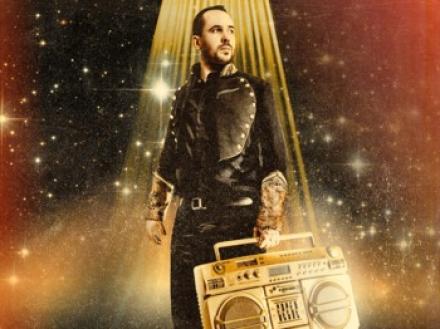 My attention has been drawn to the fact that there are now fifty sleeps until the start of the Edinburgh Fringe 2016. If you can't make it to the Fringe there are previews all over the UK at the moment, with seemingly every available space in London being used for warm-ups. So from today Beyond The Joke will be cherry picking some of the most interesting shows that you can see both now and in Scotland. 
We will start with Abandoman. I was actually hoping to review this show last month when it had an early run at the Udderbelly. I assumed as Rob Broderick is a masterful comic hip hop rap battle-style improvisor that he wouldn't need any warm-ups, but he was using new musicians and wanted a bit of time to bed things in. Fair enough. This show is a departure for the quickfire Dubliner, who can pretty much riff about anything suggested by the audience. In Life + Rhymes Abandoman tell their own rollercoaster story. Of course their story will depend on audience suggestions too. So get along and play your part in their rise. Or maybe fall. No, I think it definitely deserves to be rise. 
Abandoman – at the Underbelly Edinburgh from August 3 - 29, tickets here.