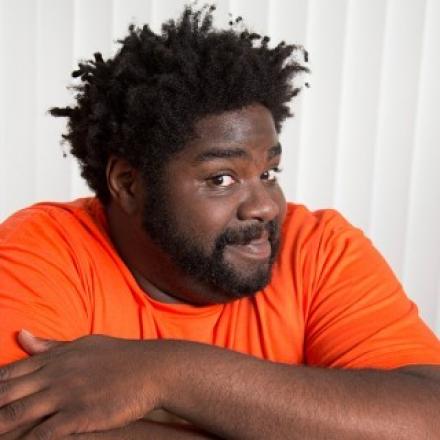 US comic Ron Funches is over in the UK for a short run. Maybe he doesn't have much time to tour because back in America he is increasingly in demand onscreen. He is a regular on NBC's Undateable and appeared on The Conan O'Brien Show and The Tonight Show with Jimmy Fallon, while you may have heard his voice on Bojack Horseman, Bob's Burgers and Home. He also has a voiceover in the upcoming Dreamworks animated film Trolls. Ron Funches is at Soho Theatre until June 18. Tickets and info here.
1. What is the last thing you do before you go onstage (apart from check your flies and/or check your knickers aren't sticking out of your skirt and check for spinach between your teeth )?
 I say a personal mantra to allow myself to focus and relax. 
2. What irritates you? 
Security guards and non independent thinkers. 
3. What is the most dangerous thing you have ever done?
Having a son when I was 20 years old. 

4. What is the most stupid thing you have ever done?
Have a son when I was 20 years old.
5. What has surprised you the most during your career in comedy?
The people you get to meet and the places you get to go you.
Interview continues here.