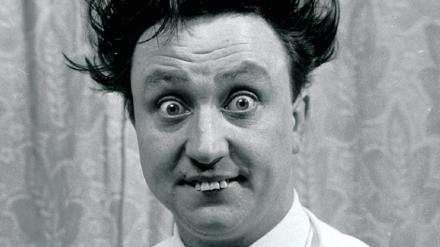 An online poll has opened to find the favourite northern comic of all time.
Among the contenders are Victoria Wood, Peter Kay, Les Dawson, Ken Dodd and George Formby, but you can vote for anyone who is eligible here.
The poll is organised by the Museum of Comedy (in London). Martin Witts, curator of the Museum of Comedy is a York resident and the organiser of The Great Yorkshire Fringe, which takes place in York from July 15 to August 1. The results of the poll will be announced at the end of The Great Yorkshire Fringe.
To help you make up your mind, the Fringe has created The Great Northern Comedy Trail, 30 giant information boards dedicated to the events, performers and iconic venues which have shaped a uniquely northern style of comedy throughout the decades. They will be placed at strategic points around the site of The Great Yorkshire Fringe in Parliament Street.
"When it comes to humour, people often ask me, what's the difference between a Northern audience and a Southern  audience? Frankly, as far as I'm concerned, there's no difference: they don't laugh at me in either place." 
Les Dawson