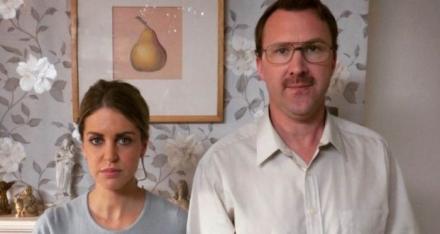 Sky Arts has made a bit of a name for itself recently giving new and familiar talent a platform in pithy short films. They've done it before and they have done it again with a new selection of Ireland-based quickies which were unveiled appropriately at Kilkenny's Cat Laughs Festival this weekend. Here are potted reviews of the latest six shorts. The films can be found on Sky's Catch Up page.
Seann Walsh
The hedonistic comic goes against type in this self-penned short in which he plays an actor called Robin famous for his crisp adverts who flees to Ireland to detox. Inevitably things don't go to plan. Everyone wants Robin to do his TV catchphrase, which would be enough to drive anyone to drink. And when he meets a long lost relative who is intent on catching up on old times the monastic regime soon goes out of the window. Great performance from Walsh, though sitting slumped at a bar doesn't look like much of a stretch for him. Nice support from Fred Cooke as his mad-for-it cousin.
Jason Byrne
Byrne's short is intriguing because if my memory is correct he had a stand-up routine about this incident in a recent show. Byrne and Amy Huberman (pictured) play Andrew and Helen, an uptight couple who go to buy a new rug and, in a moment of madness leave the shop without paying. But will they be punished and cursed for their sin? Byrne and Huberman make a winning, eccentric couple, but you wouldn't want them as neighbours.
Al Porter
Slick, chatty stand-up Porter is already making a name for himself as a comic in Ireland and he subverts his rising status in this neat quickie in which he plays a struggling entertainer scraping together a few Euros doing pub gigs. He gets into a mess however when he gets a new agent and pretends to be a pub landlord who wants to book "Karaoke King" Porter. Pauline McLynn has a whale of a time as his nan and Porter pretty much has mainstream star quality written all over him. It is hard to believe he ever played pubs in real life.
Alison Spittle
Ever wondered what goes on in the ladies' loos in nightclubs on a hen night? Alison Spittle gives us a bit of insight as she and her friends crash out in the toilets. Spittle's quirky character certainly comes prepared, with everything required to make a vodka cocktail either in her handbag or stuffed down her dress. This high-spirited short takes the cliches – pink wigs, deely boppers – and nicely turns them on their head, with Spittle setting up a business offering rubs of her deodorant to passing trade. It's probably entrepreneurial spirit like that that got the celtic tiger roaring.
Diet of Worms
Irish sketch group D of W play the Kavanagh quintuplets, who are now reunited for a television interview with the one and only Eamonn Holmes. But the grudges that drove them apart over the years soon start to resurface in the dressing room. And when their mother is wheeled in for a touching reunion things are all set to go off the rails. A fast-paced, funny little extended sketch with some sharp lines and offbeat observations.
Katherine Ryan
We've saved the best until last – Katherine Ryan appears with her real life sister Kerrie in this short in which she returns to a small Irish village for the christening of her nephew and royally shakes things up. Everything that can go wrong does go wrong in the seven-minute film. Nan, who is also called Katherine, gets confused, the priest gets sexually frustrated and there is a right old hoo-ha about the baby's name. Plus you get to see the Ryan sisters riding upturned stools. What's not to like?