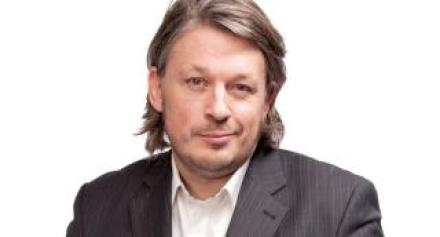 Following the successful Kickstarter campaign to fund the filming of his new sketch series, Richard Herring has announced dates and line-up for the return of As It Occurs To Me.
The new As It Occurs To Me will reunite the cast who appeared in the original podcast recordings between 2009 and 2011 – Dan Tetsell, Emma Kennedy and Christian Reilly.
Herring's campaign raised £107,403 in pledges which will pay for the shooting of all six episodes which, as with the previous runs, will be written in the week before each recording. The series will be available to watch for free online when it is released.
The comedian said, "getting the backing and reaching the target might be the highlight of my career thus far. Now I have to create something that justifies the faith that people have put in me and repays them on their investment. It opens all kinds of doors for me, but also anyone who is happy to veer away from traditional routes to getting stuff made. I wonder how many TV shows would get funded if the viewers had to dig into their pockets on a show by show basis."
The filmings will take place on Sundays at the Leicester Square Theatre on 11th Sept, 16th Oct, 13th Nov, 11th Dec  and 15th Jan, 12th Feb 2017.
Buy tickets here.