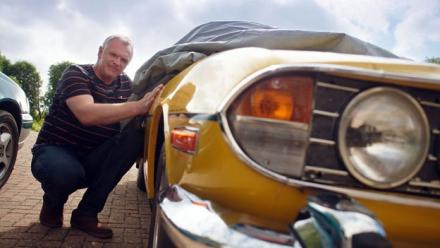 The current series - one of BBC Three's flagship launch titles - has been a fixture in BBC iPlayer's Most Popular since launch with all episodes of the current series now available from The Best of BBC Three along with lots of extras including Greg quizzing Taylor about his Britishness.
Damian Kavanagh, Controller of BBC Three, says: "Cuckoo is brilliant, it's coming back to BBC Three for two new series. What's not to love about that? BBC Three is all about backing the best original British comedy that young people love, and they love Cuckoo." The latest series has also been aired on BBC One on Monday nights. 
Shane Allen, Controller of BBC Comedy, says: "Cuckoo has proved itself as a monster BBC Three hit with plenty more comedy gas in the tank. It is world-class in the writing, performance and direction and a great sign of what BBC Three can achieve. The opportunity for long-form comedy remains a huge priority on Three as we back 10 series a year with the best of new British comedy talent."
Dan Hine, executive producer for the programme's production company Roughcut, says: "Like anxious parents, we watched Cuckoo leap into the brave new world of BBC Three online but we needn't have worried. We're delighted it connected with such a wide audience. The response to this series has been outstanding, which is testament to our hugely talented cast and crew. We can't wait to engineer another few rounds of mayhem for Dale, Chief Ken and the rest of the Thompson clan."
Production on the fourth series will begin later this year.