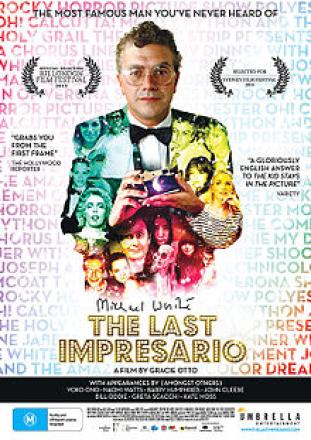 The death of producer Michael White has been announced. He was 80. In comedy circles he was most famous for his work with Monty Python and The Comic Strip.
White was a legendary figure in showbusiness, whose colourful life in the theatre and movie world was documented in the recent film The Last Impresario, directed by Gracie Otto.
During a rollercoaster career he produced Monty Python and the Holy Grail as well as Jabberwocky and the screen version of the stage hit The Rocky Horror Picture Show. He also worked with Peter Cook and Dudley Moore on their version of The Hound of the Baskervilles.
In the 1980s he was a champion of the new wave of comedy and produced numerous Comic Strip projects including Eat The Rich and The Supergrass. He also produced Polyester by John Waters and Nuns on the Run and The Pope Must Die, both starring Robbie Coltrane.