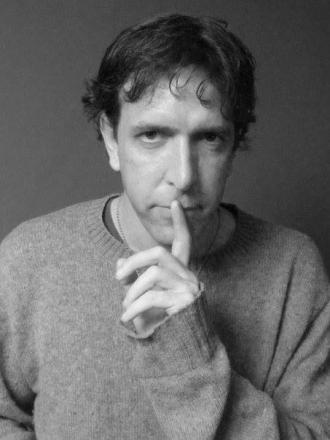 Are you looking for an unusual last-minute Christmas present for someone or just want to learn how to be funny yourself? Comedian Will Franken is holding a special comedy workshop in January entitled "From The Classics To The Clubs: Bringing The Rebellion Of Satire Back To Comedy".
This is his pitch: "Do you believe comedy should be something more culturally significant than a string of light-hearted observational gags served for the pedestrian pleasures of weekend club audiences? Is the concept of "safe" humour anathema to you? Or, perhaps you've been hiding an inner rebel, outraged at the state of the world, desirous to use your comedic platform for a higher purpose?"
If you've answered yes to any of these questions or you know someone that would then the booking details are below.
This workshop will not only entail valuable writing and performance exercises, but will also examine the history of satire and the comedic importance of being able to convey a satirical message. 
Character comedian Franken has been praised by publications from The New York Times to The Guardian and by celebrities from Matt Lucas to the late Robin Williams. In addition to having over fifteen years' experience on the US and UK circuits Franken also holds a Masters degree in Restoration and 18th Century British Literature, with his thesis on Horatian and Juvenalian satire in the works of Alexander Pope and Jonathan Swift. Franken has also taught numerous courses on character development, mimicry, monologue writing, and world literature both at the private and university levels. 
Franken adds: "This course may not guarantee you a spot on the latest panel show, procure you interest from that sparkly London agent, or garner you a string of bookings at hen and stag-infested weekend clubs. Nonetheless, it will introduce you to the art of satire and ethical value of casting yourself as a comedic enemy against the status quo – with your material serving not necessarily as a business card, but rather as a highly effective comedic weapon."
Details
17 January, 2016 
12:00 – 16:00 
Mama Biashara Performance Space, West 12, Shepherd's Bush Green, London W12 8PP 
Enrolment fee: Early bird booking £65, £75 full fee after 3rd January, 2016 
For bookings and information please contact: 
Arlene Greenhouse Promotions – "Bespoke Comedy Services" 
07977 970813 or email [email protected]