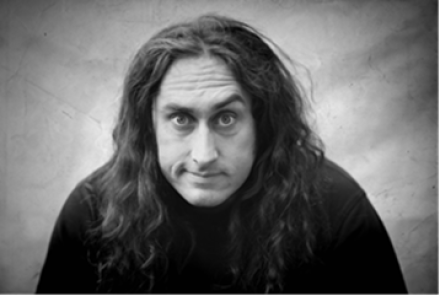 The king of improvisational comedy is back with his 15th tour. Following a tour of Australia Brain Dump reaches the UK in September 2016 and runs until December 2016.

After motor biking around the country at the mercy of Twitter in his critically acclaimed travelogue series, 'Ross Noble: Freewheeling', which reached 3.7million individuals across the two series on Dave, Ross now returns to his first love, stand-up comedy. 
As always Ross has lots of stuff backing up in his head and it's time to let it all out.  Famed for his super quick freewheeling style and highly imaginative flights of fancy, a Ross Noble show is always an unmissable event. 
As everybody's favourite randomist, Noble's on-stage exuberance and cerebral style have established him as one of the best live comedians in the world. Starting out in comedy 25 years ago at the age of 15, Noble has undertaken 14 sell out tours, 9 top selling stand-up DVD releases, and ranked 10th in Channel 4's poll of the 100 Greatest Stand-Ups. As well as performing on stage, Ross is a regular on panel shows such as 'QI' (BBC One) and 'Have I Got News for You' (BBC One) and has also appeared on 'The Graham Norton Show' (BBC One), 'Room 101' (BBC One) and 'Just a Minute' (BBC Radio 4).
Tickets are available from 10am on December 17 through Ticketmaster here.