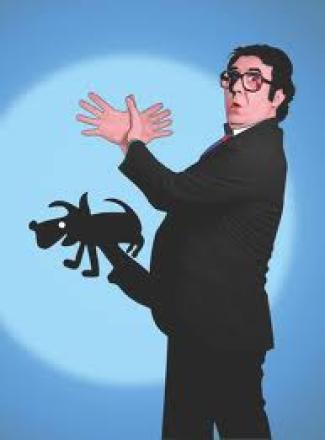 The winners of the annual Malcolm Hardee Awards were announced last night at a typically eventful ceremony at the Counting House Ballroom in Edinburgh, as part of the Laughing Horse Free Festival.
The final act on the night was Chris Lynam, formerly of Malcolm Hardee's Greatest Show on Legs, who (naked) performed the legendary banger-up-the-bum routine in which a firework is inserted between the buttocks and lit to a recording of Ethel Merman singing "There's No Business Like Show Business". The performance set off the building's smoke alarm system.
The winners are as follows:
THE MALCOLM HARDEE AWARD FOR COMIC ORIGINALITY
Michael Brunström 
THE MALCOLM HARDEE CUNNING STUNT AWARD
Matt Roper (for gaining access to comedy critic Kate Copstick's Facebook account and writing a post from it 'bigging' himself up and apologising that a 3-star review of his show in The Scotsman had been a misprint and should have been a 5-star review - the post was widely re-Tweeted and re-posted)
One of Malcolm Hardee's most famous Fringe stunts was (with comedian Arthur Smith) writing a glowing review of his own show and submitting it to The Scotsman under the name of one of their own comedy critics. They published the 'review'.
THE 'ACT MOST LIKELY TO MAKE A MILLION QUID' AWARD
Laurence Owen 
All donations frm the free-to-enter show will go to the Mama Biashara charity without any deductions.