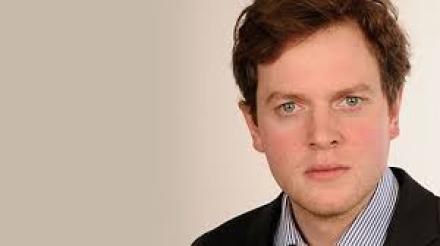 Miles Jupp has been confirmed as the new host of Radio 4 topical show The News Quiz.
Jupp replaces Sandi Toksvig, who hosted her last show last week. 
His first show will be broadcast on September 18.
Commenting on the news of his appointment Jupp said: "It is a massive honour to follow in the footsteps of Barrys Norman and Took, of Simon Hoggart and the delectable Sandi Toksvig and be asked to take on this role. Sandi has been remarkable in her time in charge of The News Quiz and her legacy will live on forever amongst listeners. Following her departure my first job will be to lead the regulars and listeners through as many of the stages of grief as are ultimately deemed necessary (by a completely independent arbiter)."