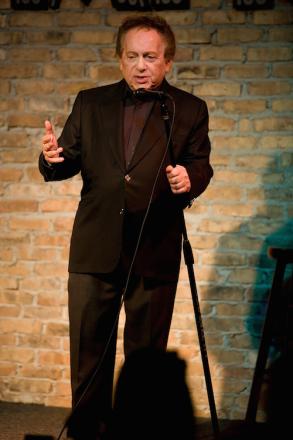 Jackie Mason used to joke that he was rich enough to retire: "I have enough money to last me the rest of my life, unless I buy something." Well he must have bought something because the 83-year-old legend is back in the UK for more dates this June. If you haven't ever seen the veteran comic you really must catch him this time. He is one of the last living exponents of that distinctive brand of Borscht Belt Jewish humour that in many respects laid down the rhythmic template for modern American comedy from Seinfeld and Friends and even to Louis CK. He has also, by osmosis, had an effect on British stand-up. There are echoes of Mason's moaning in everyone from Jack Dee to Romesh Ranganathan. Let's face it, if you are remotely interested in comedy you should really see Jackie Mason. After you've read this interview of course. Which, as I'm sure Mason would point out, is free.
Jackie Mason is at the Adelphi Theatre in London from June 1 - 6. Tickets here.
1. What is the last thing you do before you go onstage? 
I look at myself in the mirror and think "Look at this, the Jewish Cary Grant."
2. What irritates you?
Well, having to answer questions like this is near the top of my list.
3. What is the most dangerous thing you have ever done?
Crossing the street... Crossing the street in Manhattan, you literally take your life in your hands; between the cab drivers that don't know where they're going, the cyclists who don't look where they're going and the buses who don't care where they're going (or stopping), it's a miracle if you get to the other side at all. But then it's practically the same in Trafalgar Square. Whenever I'm in London, I try to visit Trafalgar Square. And I'm always very moved by the sight of Nelson's Column, which of course commemorates all the brave men and women who lost their lives while trying to cross the road to reach it. Personally, I haven't actually got there yet.
4. What is the most stupid thing you have ever done?
Spending 20 minutes trying to think of a clever answer to this question.
5. What has surprised you the most during your career in comedy?
That other comedians still have the nerve to tell jokes after people have heard from me. That, and meeting the Queen and Prince Philip after the Royal Command Performance – I looked at them and said "What, you never met a Jew before? This is it..!"
Read more answers from Jackie Mason here.