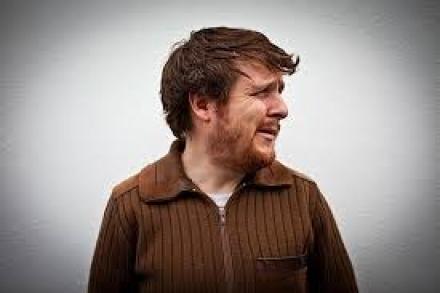 The fire at Battersea Arts Centre on Friday, March 13 may have been devastating, but you can rely on comedians to find the funny side. Last night's sold out benefit at the Royal Festival Hall kicked off with Stewart Lee, who came on to a live rendition of Burning Down The House played by Kneehigh Theatre's band. 
It was the kind of gig where the comedians on the bill – many of whom had developed work at BAC – pulled out their solid gold greatest hits to win over an audience who may not have been familiar with their oeuvre. Lee, for example, dusted down his antique Jesus-is-the-answer-what-is-the-question routine, with a few added topical updates. He might be wilfully obscure at times, yet he is so good these days he also feels like a safe pair of hands, totally at ease onstage and quickly putting the crowd equally at ease.
Antique gags were certainly the order of the day from compere Arthur Smith, who by his own admission confessed that most of his routines ought to be in the British Museum. He was still on fine form though, reminding us that the difference between north and south London is that north London has blue plaques, south London has yellow "did you see this murder?" boards.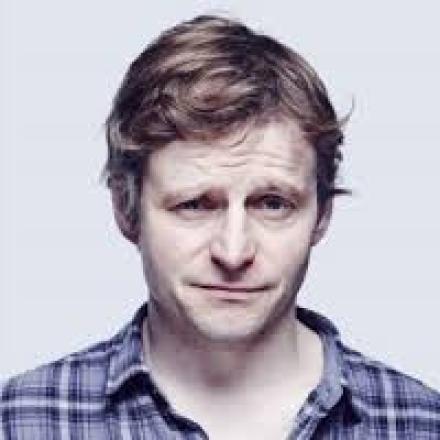 Tim Key (pictured above) was also excellent, shambling on, opening a fizzing can of lager which spilt down his shabby suit trousers and then reciting some of his classic poems. If you can call "Tania googled herself. Still nothing" a poem. Even the way he insouciantly flicked the lager-resistant laminated cards on which his poems were written onto the floor was funny.  
Another poet, albeit a very different one, Lemn Sissay, seemed to have a distracted manner at first, rambling about getting stopped on the M1. But once his rhyming verses kicked in he was great, even if a slickly-delivered tribute to Manchester did seem to be an odd choice for a London event. 
Will Adamsdale (pictured left) was probably not that well known to the crowd, but his utter commitment to his excerpt from his Edinburgh Comedy Award-winning show Jackson's Way swiftly got the packed auditorium onside. Soon everyone was cheering his celebration of pointlessness, his mantra of "Achieved!" and his doomed attempts to keep a towel in the air. 
The first half finished with an excerpt from Jerry Springer the Opera, a show that had its roots in scratch performances at BAC. Stewart Lee returned to play the role of Jerry while co-creator Richard Thomas played piano and God sang "It ain't easy being me." A surreal and stirring end. And that was only the first half. 
Read the rest of this review here.