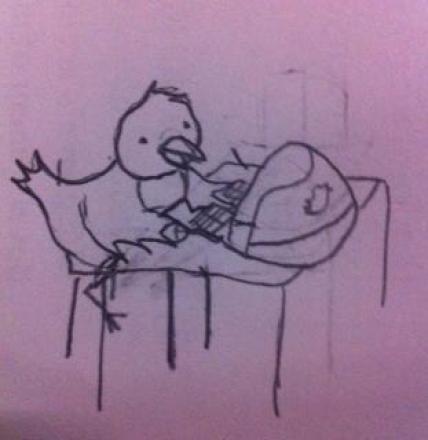 A lot has been said recently in comedy circles about Chortle's announcement that it promises to review any Edinburgh Fringe show that spends at least £250 on advertising. This happened to coincide with people asking me how I go about choosing what shows to review during the Festival.
So to help performers here are eleven reasons why I would review an Edinburgh show on Beyond The Joke. I should add, however, that this is no means a definitive guide and it may be added to over the next few months so maybe performers should bookmark this page. Don't give up if you can't put ticks next to any of this check list. Showbiz dreams can come true, although they are rare. If this is your Edinburgh debut don't be put off. These things take time. I do try to review newcomers. There is nothing more exciting than uncovering new talent. But I'm only human. I can't see everything and write about everything. Also remember that Edinburgh can be fun, so try not to get stressed if you get ignored.
It should be noted that other critics may have different reasons for reviewing shows. With around 600 comedy shows at the Festival one could fulfill all the criteria below and still not be guaranteed a review. I will do my best though. I will review unknown acts, but, as I've said, I can't review everyone, so apologies in advance if a lot of review space goes to known acts. Remember that reviews are not the be all and end all. But if you can fall into one or more of the following categories you may have a tiny head start. And, by the way, I sell advertising space too, but I don't promise you'll be reviewed if you pay a certain amount.
1. You won an award in Edinburgh last year. Critics always want to see the the champion's follow-up. Though at this stage it is not clear if 2014 Foster's Award winner John Kearns will be doing a new show in 2015, so there may be an opening here. Critics will also want to see what the other award nominees have come up with this time round.
2. A show has a word of mouth about it. There will always be shows that get a buzz about them from day one. It could be on Twitter. It could be people talking about a show in the queue for another show. Previous Edinburgh Comedy Award winners Will Adamsdale (pictured below) and Laura Solon were both unknowns who generated heat. Word soon gets round if a show is any good. You can peak to early though – I think end of the first week is the best time for maximum buzz.
3. A respected performer has namechecked you – Daniel Kitson often recommends Edinburgh-bound shows that he has seen at the Melbourne Comedy Festival in his newsletter. Stewart Lee can also be very generous heaping praise on acts he likes. Lee was instrumental in drawing people's attention to Will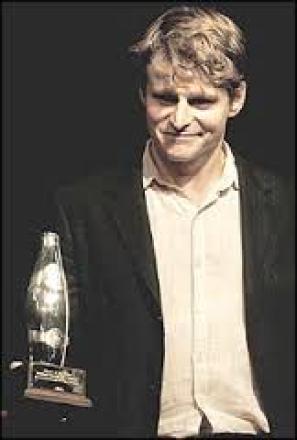 Adamsdale (see above).
4. Striking press release. Don't send me little bottles of whisky or sweets or badges. But do make a release short and snappy. Say something about the subject of the show and something of yourself. You never know, it might just strike a chord.
5. I've seen you doing a good short set in a club. Bridget Christie's 2013 victory was preceded by a heap of gigs where the seed of the show grew and grew.
Read more here...