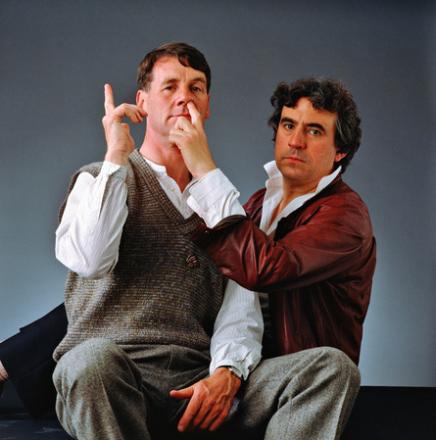 Former Monty Python stars Michael Palin and Terry Jones will be reuniting to talk about their lengthy careers. They are being interviewed by comedy historian Robert Ross for his podcast Robert Ross Requests The Pleasure at the Museum of Comedy in London on March 29. 
The interview will covering the guest's lives in comedy before, during and after Monty Python's heyday. They will also talk about their personal favourites and influences. 
Robert Ross is the author of the 'Monty Python Encyclopedia', as well as 'The Carry On Companion', 'Last of the Summer Wine the Finest Vintage', 'The Complete Goodies', 'Sid James - Cockney Rebel' and 'Marty Feldman - The Biography of a Comedy Legend'.  Details of previous and future podcast episodes can be found here.
Buy tickets for the Palin/Jones event here.