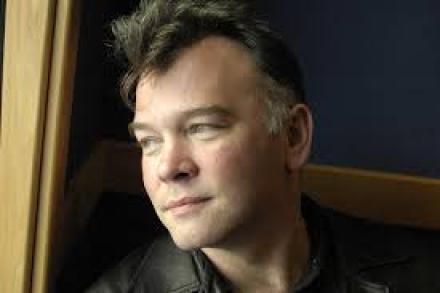 Stewart Lee has written an introduction to a forthcoming book about legendary musician Lee Hazlewood. Lee, Myself & I, by Berlin-based journalist Wyndham Wallace, is due to be published on May 19 by Jawbone Press and is subtitled Inside The Very Special World of Lee Hazlewood.
Singer, songwriter and producer Hazlewood is best known as the man behind Nancy Sinatra's These Boots Are Made For Walkin'. His various songs have been covered by the likes of Primal Scream, The Fall and Nick Cave. Journalist Wallace ended up having an unlikely friendship with the reclusive musician, eventually becoming his European manager. In his lengthy foreword longtime fan Stewart Lee calls his musical namesake "a ludicrous, absurd, brilliant Tin Pan Alley genius."
Stewart Lee, describing himself as "writer/clown", writes in the foreword that Hazlewood was both a journeyman producer who lurked in the shadows while others took the glory, and also something far more special: "The comedian Frank Skinner says comedians are never artists, merely service providers, and that they should be happy to be service providers. Hazlewood, I expect, would have related to this, even though all the evidence shows that he transcended the limits of the formats he worked within to create a timeless body of work."
Author Wallace explained to Beyond The Joke how Stewart Lee became involved in the project: "I used to do PR for City Slang Records back when he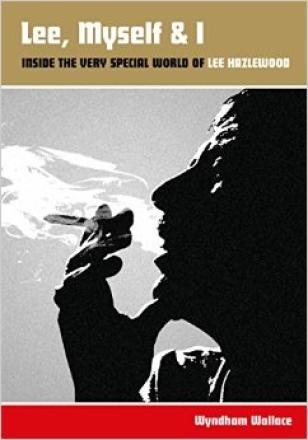 wrote regularly for The Sunday Times. Watching episodes of Comedy Vehicle Season 3 late last year, I recalled he was a fan of Lee Hazlewood's, and remembered I still have his email address. I was looking for endorsements, and so I took the plunge and sent him a message asking if he'd like to read the book. He replied promptly, politely and positively, and when I followed up a month or two later, he said he'd read it, enjoyed it, and generously asked if I'd like a quote. 
Somewhat recklessly, I asked if he'd actually like to write a foreword, and he replied almost immediately to say he'd actually prefer to do that. I'd had some praise from a few others who'd read the book already, but Stewart's endorsement was a massive boost for me: I'm a huge fan of his stand-up, and his foreword is wonderful, even if he does refer to me as 'a virtual aristocrat, expensively educated at boarding school, born and bred to rule alongside Cameron and Osborne.' Since there's truth in at least some of that, I couldn't argue…!"
Read an excerpt from Lee's introduction here.