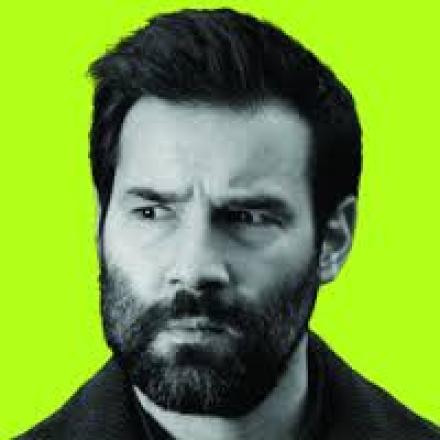 Innovative comedy producers Invisible Dot will be curating a programme of events as part of the Manchester International Festival which runs from July 2 - 19. Among the highlights is the world premiere of The Crocodile, a Dostoyevsky story adapted by Tom Basden, plus a new show from Adam Buxton. Events will take place in the Pavilion Theatre, Festival Square.
The Invisible Dot Ltd has issued the following statement: "The Invisible Dot Ltd has a long history of presenting work in dynamic festival environments so we are thrilled to present our three-part comedy programme, which is also the first comedy programme in Manchester International Festival's history. The Invisible Dot's programme is laced with firsts: The Crocodile is a brand-new fiercely funny play and Adam Buxton will bring his latest never-performed-in-Manchester material. Manchester has a thriving comedy scene and we are thrilled to be bringing our original and intrepid programme to new audiences."
The Crocodile is based on the short story of the same name by Fyodor Dostoevsky. The Crocodile will play from 14 until 18 July. Tom Basden says: "The Crocodile is a daft and deft satire on art, animals and selling out, this is a show about ridiculous people demanding to be taken seriously, and what happens when you attack the system from within (the belly of a Crocodile)."
The Crocodile is directed by Ned Bennett, who has recently achieved widespread critical acclaim for his work on Pomona (Orange Tree Theatre, Richmond) and Anna Jordan's Bruntwood Prize Winning play Yen (Royal Exchange Theatre, Manchester). In addition to this Ned has also directed Primetime (Royal Court Upstairs), Tracey Letts Superior Donuts (Southwark Playhouse), Philip Ridley's Mercury Fur (Old Red Lion & Trafalgar Studios) and Alistair McDowall's site specific Some Stories: Blue Rabbits. 
Cult geek, award-winning radio host and tech guru Adam Buxton premieres his latest material and introduces his funniest friends. Adam Buxton & Friends will run from 3 until 5 July. Buxton issued a poetic statement:
"No British city's bester than wonderful Manchester.
According to my cousin, the music scene is buzzin'! 
When I have the time to spare I love to take the train to there.
The people are intensely nice. But nothing really rhymes with nice."
The Invisible Dot will also present the Invisible Dot Cabaret, a late night line-up from The Invisible Dot's most celebrated jokers, including James Acaster, Tom Basden, Natasia Demetriou & Ellie White, Mae Martin, Nick Mohammed, Sheeps and Liam Williams. The Invisible Dot Cabaret will play on 9, 10, 11, 15, 16 and 17 July. 
Tickets available now here.