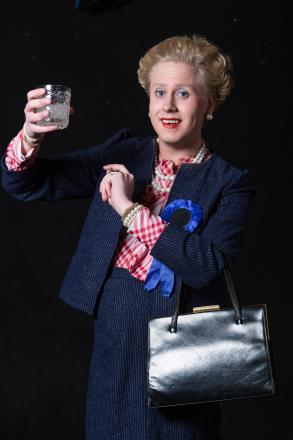 Like the real-life person that inspired this fictional version, Margaret Thatcher Queen of Soho is something of a phenomenon. This show started off as a small fringe thing and later this month it has a run at the Leicester Square Theatre. It is a catchy all-singing, all-dancing alternative comedy version of the late-PM's time in office that I don't think she ever envisaged – somehow she becomes a gay icon. You will have to buy a ticket to find out how.
The satire clearly touches a nerve. When it was performed at Latitude last summer I happened to walk past the tent afterwards and Matt Tedford, who plays MT, was still in costume and was being mobbed for pictures. The whole caboodle is co-written by Tedford and Jon Brittain, who directed John Kearns' Edinburgh shows and also, I suspect had a hand in the answers below, what with the real Maggie being unavailable. The story below about Ken Barlow, by the way, is clearly a joke.
Margaret Thatcher Queen of Soho is at Leicester Square Theatre from March 17 - 21. Tickets here.
1. What is the last thing you do before you go onstage (apart from check your flies, check for spinach between teeth and check your knickers aren't sticking out of your skirt)?
Google myself, post a selfie and then check my privilege (it's doing wonderfully!)
2. What irritates you?
Apart from socialists, other women and inquiries into whether or not I knew anything about paedophile rings in 1980s Westminister, what irritates me most is when a certain Evening Standard critic describes me as looking like the lead singer of Depeche Mode (ed - she/he means me, and I actually meant guitarist Martin Gore, pictured. And I stand by my comment. This critic is not for turning). Still, I'm sure you didn't mean it, dear.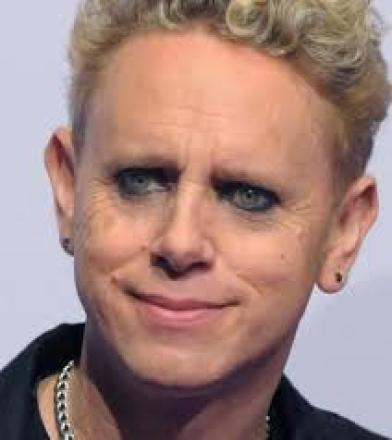 3. What is the most dangerous thing you have ever done?
I walked down a street in the North of England once. Without a bulletproof vest or anything. Luckily it was 8pm so everyone was watching Coronation Street. But it remains one of the most harrowing experiences of my lfie. What a horrendous place. Not an M&S in sight. No wonder they were always so disagreeable to work with. I'd strike too. Only I'd win.
4. What is the most stupid thing you have ever done?
Appearing on Coronation Street. Oh dear. I had one too many brandies in the Rovers and woke up the next day on the wrong side of Ken Barlow if you catch my drift. And my drift is very much that I had sex with him.
5. What has surprised you the most during your career in comedy? 
When I began my career I expected to be big. But I didn't realise so many people would take me into their hearts. It's been wonderful to become an icon in the gay community. I really feel like I'm a latterday Judy Garland (minus the substance abuse). But what's surprised me most is that I've been able to build bridges with former enemies. Neil Kinnock is a regular at my shows, Ben Elton wants to write me a sitcom, and I'm touring Argentina next year in a new production of Andrew Lloyd Webber's Evita – don't cry for me indeed.
Interview continues here.