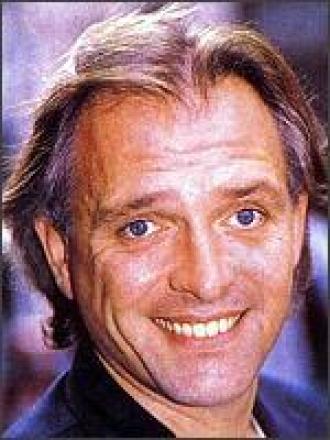 March 7th 2015 would have been Rik Mayall's 57th birthday and to mark the occasion Radio 4 Extra brings listeners the first radio broadcast of The Last Hurrah - Interview with the Snowman, co-written by and starring Mayall. 
Starting at 11.30pm on Sat 7th March and as part of 4 Extra's Comedy Club slot, this 2-part radio special shows Mayall at his anarchic best with impressive storytelling and voicework. It is a role he described as his last great character.
Rik Mayall is Elton the last remaining talking Snowman - a war-mongering, immortal, immoral tyrant. Duncan Pow is Ed Mullet, an eager young ghostwriter tasked with interviewing Elton for a forthcoming collection of memoirs. Elton invites Ed to The Last Hurrah, a notorious, near mythical, highly secret and highly disgusting gentlemen's club. As the sherry flows, Elton becomes increasingly inept at hiding his long life of crime. The series was recorded in 2012 and has been specially adapted for the BBC. 
Radio 4 Extra also brings further Rik Mayall treats from the archive with a chance to hear Rik Mayall's Bedside Tales (5 parts, beginning Mon 9th March at 9pm) and A Higher Education (Tues 10th March at 11.15am).
For full schedule click here.