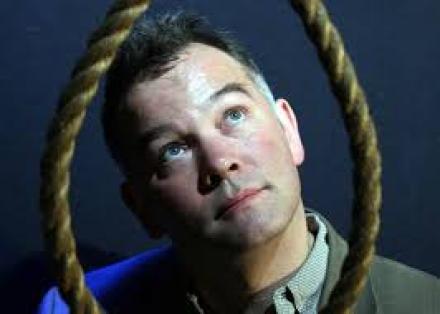 While researching up-and-coming TV comedies for 2015, Beyond the Joke also came across some other projects and proposals for 2016. As far as we know these have not been revealed elsewhere, though we can't imagine why as some of these sound like definite ratings-grabbers...
Get Lee to a Nunnery 
Stewart Lee examines the state of modern religion, visiting convents around the UK. Original plan was to do it with Simon Munnery, but producers couldn't think of a suitable title.
Brand Recognition
Russell Brand travels the world to see if there is any country where he is not recognised.
Lawrence of Arabia
Controversial satirist Andrew Lawrence offers his solution to the crisis in the Middle East.
Jack of all Tirades
Jack Whitehall hosts this update of Just A Minute in which contestants have to argue with him for 60 seconds and make him really lose his shit..
Bike Millican
Sarah Millican cycles around France following in the footsteps of famed explorer Micky Flanagan
A Star In A Cheap Carr
Each week a celebrity is interviewed in a second-hand motor driven by either Alan Carr or Jimmy Carr, whoever charges the lowest fee.
Mental Micky
Micky Flanagan presents a history of psychiatry.
A Day at the Races
Simon Day steps in as commentator for this year's Grand National.
Hart Specialist
Every week Miranda Hart attempts to pass herself off as an expert in a different job, starting with a one-hour special in which she poses as a a coronary surgeon.