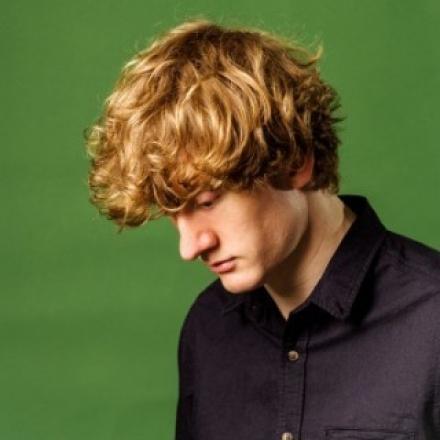 I turned on the radio yesterday afternoon and heard a comedian telling people not to go to his gig. It was James Acaster on Radio 5 and while he was there ostensibly to plug his extended Soho Theatre run, you could almost hear the cogs in his brain whirring as he suddenly realised that with the DJ bigging him up so much he might be attracting gangs of Doreen-from-accounts-in-deely-boppers drunken Christmas office parties to his show. These are not the kind of people that would appreciate Acaster's subtle, beautifully crafted stand-up.
Acaster isn't alone. There is often an interesting tension between the comedian who wants an audience and a comedian who doesn't. And then there is the tension between the PR who is there to drum up column inches and the act who just wants to perform. This was highlighted to me a couple of days ago when – I won't name and shame so don't ask – a publicist was instinctively keen for me to tweet about something that would have raised the profile of her client, but when she checked with the client he didn't want the publicity.
Obviously Daniel Kitson, who doesn't employ a PR is the main case study here. When he announced his Old Vic dates on his newsletter he expressly asked his disciples not to tweet the secret code for pre-sale tickets. Heaven forbid they might have fallen into the hands of people who didn't get Daniel Kitson. Stewart Lee has also had phases where he has shown comedic contempt for his audience, singling out – presumably for humorous purposes, but you never know – elements in the crowd that don't seem quite on board. Then there is John Kearns, who won the Foster's Best Newcomer Award in 2013 and returned to Edinburgh the next year with no PR, no flyers and only one poster, which he carried with him onstage. It didn't seem to do any harm, he won the main Edinburgh Comedy Award.
Some definitely use this alienate-your-fanbase tactic for comic effect. Last night at the Soho Theatre Nick Helm behaved as if he didn't want anyone to be present, liberally sprinkling his comedy routines with a "fuck you" here and a "fuck off" there. It's a couldn't give a shit schtick that works brilliantly for Helm's arrogant onstage loser character and I sort-of assume he doesnlt mean it. 
But it also highlights the underlying paradox of comedy as a "career". Comedians have to sell tickets to exist. Add to the mix a complex personality that may need validation but hates the idea of attracting the wrong crowd and you've go a heady, combustible mix that often makes their comedy even more interesting than just shiny floor light entertainment. I'm reminded of the song Bipolar by Pippa Evans' alter ego Loretta Maine with the lines "Stop looking at me, but keep looking at me". That could be the theme tune for a number of my favourite comedians.