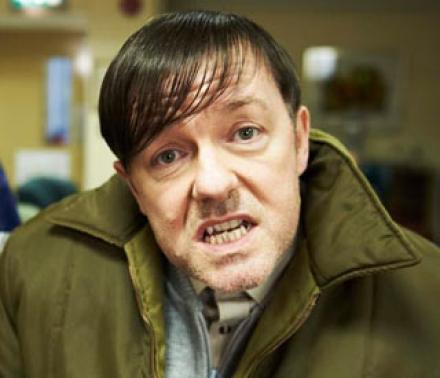 Ricky Gervais has been nominated for a Golden Globe in the Best Actor, Comedy or Musical Series Category for his performamce in Derek. Also nominated are Louis CK (Louie), Don Cheadle (House of Lies), Jeffrey Tambor (Transparent) and William H Macy (Shameless).
The Best Actress, Comedy or Musical Series nominations are Lenna Dunham (Girls), Edie Falco (Nurse Jackie), Gina Rodriguez (Jane The Virgin), Julia Louis-Dreyfus (Veep) and Taylor Schilling (Orange is the New Black).
The Best series, comedy or musical nominations are Girls, Jane the Virgin, Orange is the New Black, Silicon Valley and Transparent
Gervais won a Golden Globe for his performamce as David Brent in The Office in 2004. His former colleague at Wernham Hogg, Martin Freeman, is nominated this year for Best Actor, mini-series or TV movie, for Fargo.
For the full awards nominations click here.