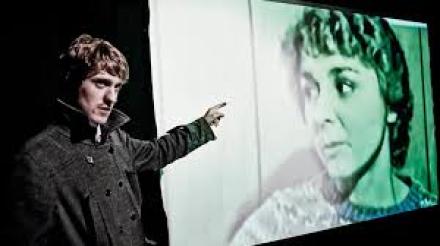 Joseph Morpurgo is very much a comic on the way up. He's part of the new wave of idiosyncratic Invisible Dot performers along with Liam Williams and Natasha Demetriou who are due for a big break. Morpurgo's latest show is definitely a step in the right direction. Odessa is a multi-media comic noir thriller in which he plays all the characters, from cops to criminals. He even plays some TV interference, which is one of the highlights. Catch him at the Invisible Dot HQ from tonight until Nov 15.
Stewart Lee is also in London this week, launching his latest Comedy Vehicle DVD with a show that mixes greatest hits with work-in-progress material for his next BBC2 series. Lee has a long run at the Leicester Square Theatre from tomorrow. Tickets are around £20 but everyone gets a copy of the DVD too. If you can't get a ticket he is back here in the New Year.
Deadpan northerner (though actually born in Scotland) Alun Cochrane is at the Soho Theatre from Tuesday to Saturday. As the title of the show, Me Neither, hints, Cochrane occupies that space in the comedy firmament where his name gets mentioned but people don't quite know him. If you like slightly dour but very sharp observational humour then get to know him better this week. 
And finally film-maker John Waters is back in London for a one-off gig on the South Bank on Tuesday talking about his life and philosophy. Waters is a true legend and hopefully after the stage version of Hairspray a pretty wealthy one too. Expect some fine, lurid tales from the Pop of Trash. And if you want to know more about what makes him tick here's an interview I did with him on his last visit.