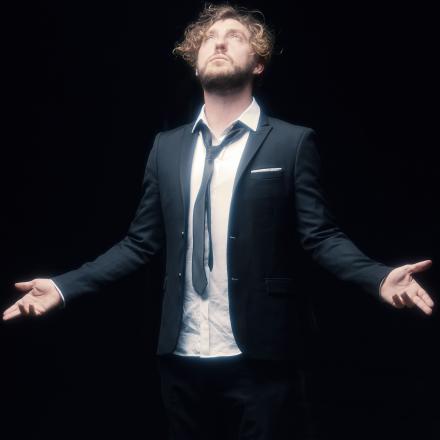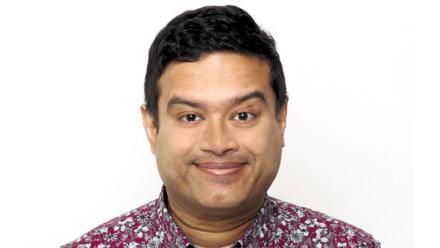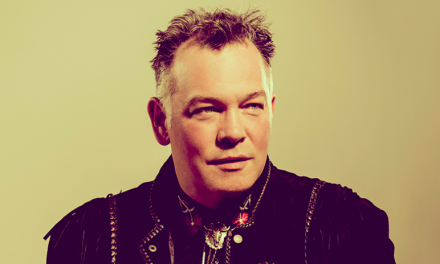 After a tempestuous couple of years resulting in one missed Fringe in 2020 and one barely recognisable one in 2021, The Stand - Edinburgh's best full-time, year-round comedy club - release their final batch of shows for the 2022 Edinburgh Festival Fringe via The Stand website (www.thestand.co.uk) from Thursday June 2nd & tickets.edfringe.com on June 9th.  
Widely regarded as the comedian's comedy club, The Stand welcomes back Fringe favourites Omid Djalili and Paul Sinha to The Stand's New Town Theatre, where the legendary Stewart Lee will also perform Snowflake, one of his two shows for the Fringe. Lee is performing a second show in Stand 1, which he calls, 'arguably the world's most perfect stand-up room' and which has recently been refurbished. This show will be a work in progress show for his new Basic Lee set and will be at 10am. Worry not though, its quarter-century of history remains at the heart of the renovations. The home of alternative comedy at the Fringe also welcomes the return of Mark Thomas, Simon Munnery and David Kay ("A complete antithesis to flashy arena stand-ups" – The Skinny).
We celebrate the return to form of not just The Fringe but of Seann Walsh, whose new stand-up special, Kiss, – released on YouTube earlier this year – chronicles the last two years in the life of a comic whose public image transformed overnight from one of the country's fastest-rising TV regulars to tabloid press chew-toy. Add to that a global pandemic, and it's a wonder the special has any light-hearted moments at all. All the more impressive, then, that it has garnered the highest praise from fans to big names such as Jo Caulfield. Caulfield headlines Stand 1 this year with her show 'Here Comes Trouble'.
John Lloyd, legendary producer of Blackadder, QI, Not the Nine O' Clock News and currently the presenter of BBC 4's Museum of Curiosity, brings 'Do You Know Who I Am?'. Similarly, writer, poet and TV and film producer Henry Normal has been dubbed 'the funniest man you've never heard of' by The Telegraph. You'll nevertheless be well-acquainted with his wide-ranging work with BabyCow, of which he has spent many years as a partner. His show, 'The Escape Plan', is a return to his poetry roots. 
Variety and value are our watchwords every year at The Fringe, with multi act shows giving you bang for your buck. An eclectic and diverse mix of old favourites and exciting new names on the circuit, several of whom have come up through our very own year-round Red Raw new comedy nights. The now legendary Best of Scottish Comedy and Best of Irish Comedy shows will feature guests from our programme as well as from across the Fringe programme, as will The Stand's Pick of the Fringe and The Stand Late Club.
Elsewhere in the programme, established names in sectors beyond just comedy are set to appear either in their own solo shows, such as Liz Lochhead and multi-talented Eunice Olumide MBE, or as part of our renowned 'In Conversation With…' strand. Past names have included First Minister Nicola Sturgeon. This year we welcome Jeremy Corbyn, Ian Rankin, Deborah Meaden and many more.
We've teamed up with London's Leicester Square Theatre to bring you a trio of hilarious shows. The cult-hit phenomenon Sh!tFaced Showtime bring their debauched Dickensian tale, A Pissedmas Carol to the Stand for the first time ever. After lockdown called last orders on their Christmas escapades, they're back at the Fringe for a special missed-mas treat! We're also hosting the debut Edinburgh show for New Act of the Year finalists, Flat & the Curves. The fabulous front-women bring their cabaret of unbridled fun exploring female liberation; sex, scandal and sisterhood. Plus, LST have teamed up with some of their top acts to bring a showstopper All-Star Show with a rolling mixed bill.
Our proudly Scottish spread includes: Orwell prize-winner Darren McGarvey AKA Loki; legendary Scottish actor David Hayman; Vladimir McTavish, Jim Smith and Eleanor Morton. Not to mention, music from Fun Lovin' Crime Writers. Having temporarily put down their pens and picked up guitars, this crime-writing super-group – Mark Billingham, Val McDermid, Chris Brookmyre, Luca Veste, Doug Johnstone and Stuart Neville – happily murder much-loved songs by The Clash, The Beatles, and many others currently considering legal action.
The Stand are always looking to bring you something different. Cabaret of Dangerous Ideas are a series of daily enlightening and thought provoking shows, where leading academics and experts talk to Susan Morrison about a diverse range of topics. Susan also hosts The Echo Salon and has her own solo show, all of which are at The Stand's New Town Theatre.
The Stand's Managing Director, Mike Jones, says: "We're delighted to be back with a full Fringe offer, We had a very successful Fringe 2019 so its great to bounce back with 120 different shows across our six venue spaces in Edinburgh's New Town. We've got everything from stand-up comedy to theatre, cabaret, music and spoken word. Underpinning it all is a fair deal for artists, Fair Work for all of our staff, and sensible prices for our audiences. We're looking forward to a great Summer and to welcoming audiences back to The Stand's New Town Theatre in George Street and Stand 1 & 2 at York Place."
Stewart Lee picture by Idil Sukan.