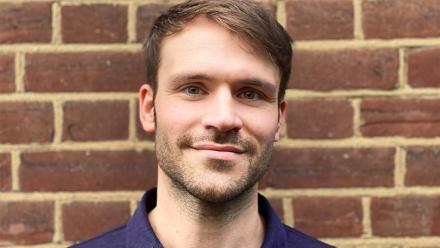 BBC Director Of Comedy has revelaed his plans for the future of British comedy on the BBC at the BBC Comedy Festival in Newcastle.
Petrie confirmed:
The BBC will invest an extra £10 million in high-impact comedy programming over the next two years.
BBC Comedy to double the number of half hour pilots made and will continue to remain the biggest investor in comedy in the UK.
BBC Comedy and BBC Sounds to co-commission up to four audio comedy pilots.
BBC Comedy Short Films will launch in June, consolidating current short form strands to create a space for both new and established talent to experiment and develop new work.
Current writing bursaries are expanding into the 'BBC Comedy Bursary Collective', that will also give up and coming comedy directors and producers a place to hone their craft.
Mawaan Rizwan's comedy pilot Juice has been taken to series.
Jack Whitehall is bringing back Bad Education with a 10-year anniversary special followed by new six-part series written by a team of breakthrough writers.
Comedians Jack Carroll and Tom Gregory bring us new short form comedy Mobility.
Hit series Jerk, The Cleaner and Guilt have all been re-commissioned.
He says: "BBC Comedy is doing phenomenally well…Last year, iPlayer had 538 million requests for comedy shows…The BBC is by far the biggest fish in the pond when it comes to comedy…There is no other broadcaster that can provide as many services…
The BBC remains the best place to develop and nurture new comic voices…We want to invest more in our development process…along with scripts, pilots for BBC Sounds and tasters, we're going to double the number of half hour pilots that we make…
We will be investing an extra £10 million over the next two years…This will enable more ambitious pieces…
More than anything else we want shows that connect with our audience – whether they're big and broad or weird and provocative. Worlds that the audience can see themselves in often connect in the deepest way…shows that feel uniquely British."
BBC Comedy Short Films
BBC Comedy have consolidated our existing published short form strands (Laugh Lessons, Threesomes, Quickies etc) to create one streamlined and targeted approach to the development of our short-form comedy content.
Short Films are designed to give writers, producers, directors an opportunity to bring their comedy ideas to life and be showcased on BBC platforms.
We're looking for standalone ideas that have a beginning middle and end. They should not be treated as pilots or sketches, but as self-contained, brilliantly funny, and original short films with the premium feel of the films that have inspired us on the festival circuit or Vimeo's Staff Picks. This new strand will showcase the best and most exciting comedy talent from around the UK.
Submissions will be open to UK based production companies from June 8th. 
BBC Comedy + BBC Sounds Comedy Pilots
BBC Comedy and BBC Sounds commissioning teams are excited to be working together to co-commission up to four audio comedy pilots.
Our aim is to work with new and emerging performers on crafting comedy characters or personas that have the potential to be developed further for BBC Comedy and/or BBC Sounds.
There is a well-established journey for talent from audio comedy to TV (The Boosh, Goodness Gracious Me, People Like Us). And characters that begin life in an ensemble show can grow into sitcom stalwarts, like Alan Partridge who first featured in Radio 4's 'On The Hour'.
Submissions open June 8th. 
BBC Comedy Bursary Collective
We will be reopening submissions for the existing Writing Bursaries plus launching brand new Producer and Director Bursaries all under a BBC Comedy Bursary Collective later this year. 
Juice (BBC Three) – more details here 
Detectorists - more details here
Bad Education – more details here
Mobility (BBC Three) – more details here
Jerk 3 (BBC Three) – more details here
The Cleaner 2 – more details here 
Guilt 3 (BBC Two) – more details here
Read Jon Petrie's full speech here. Warning, contains Ant & Dec reference