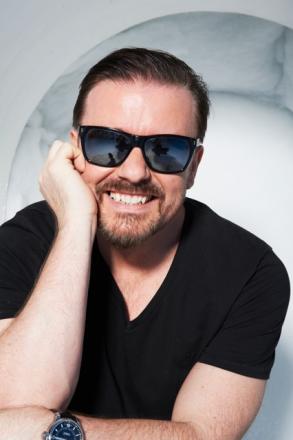 Eric Bana will star alongside Ricky Gervais in a new satirical comedy drama, Special Correspondents, written and directed by Gervais. 
Bana will play a struggling New York-based radio journalist whose arrogance and decadent lifestyle have hindered his career. With his job on the line he fakes front line war reports from the comfort of his hideout above a Spanish restaurant in the heart of Manhattan. Gervais will play Bana's technician. According to the Hollywood Reporter the film – the first film Gervais will have directed on his own – is a remake of a French movie, Envoyes tres speciaux. The French movie centred on the turmoil in Iraq, this version will find the reporters covering a rebel uprising in Ecuador.
The movie is scheduled to commence principal photography in Vancouver and NYC in the Spring of 2015.
The film is a co-production between Bron Studios and Unanimous Entertainment in association with Creative Wealth Media Finance.  Unanimous' Chris Coen, Bron's Aaron L. Gilbert, and Manuel Munz will produce. Creative Wealth's Jason Cloth and Larry Sanisky are executive producers.
Bana is currently shooting The Finest Hours and will then begin filming The Secret Scripture. He recently appeared in Deliver Us From Evil and Lone Survivor. Gervais' movie credits include Ghost Town and the Night At The Museum series. He is currently making a film about Office star David Brent's fictional rock band, Foregone Conclusion.