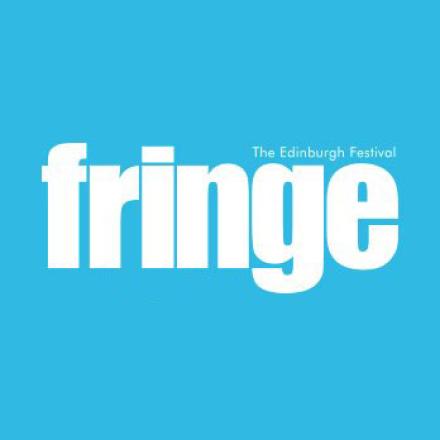 The first set of shows for the 2022 Edinburgh Festival Fringe are now available to book at edfringe.com.
The 75th anniversary of the Fringe takes place from 5 – 29 August 2022 and will feature an exciting range of shows, with theatre, comedy, music, dance, circus, musicals, variety, cabaret, events and more all represented in the programme.
Tickets for 283 shows will be released at 12:00 GMT today, with more shows set to be announced on Thursday 07 April, Thursday 05 May and Thursday 09 June.
The official launch of the festival, including the reveal of the iconic printed programme, will take place in early July.
Below is a small representative sample of shows available to book from today. The full list of shows released this month can be found at edfringe.com.
Commenting on today's announcement, Shona McCarthy, Chief Executive of the Edinburgh Festival Fringe Society, said: "It's always a hugely exciting moment when the first set of Fringe shows are announced, and this year, it feels more important than ever to celebrate the breadth of creativity and freedom of expression that these shows represent.
"We know that so many artists are still recovering from the impact of the pandemic, and getting your tickets early is a brilliant way to support them at this vital time. It's also an important investment in the value of culture and creativity, and with some shows offering free and Pay What You Can options, the Fringe remains an essential access point to culture for many.
"I can't wait to see the programme continue to unfold as we get closer to August, and to see Edinburgh filled with live performance once again as we celebrate the 75th anniversary of this magnificent festival."
Comedy
The Stand has a wide roster of shows on sale today, including Seann Walsh: Is Dead, Happy Now? and Stewart Lee: Basic Lee – a work-in-progress show in which "Lee enters the post-pandemic era in streamlined stand-up mode". Also catch rising Scottish star Gareth Waugh with Doozy and Jo Caulfield with Bad Attitude.
At Assembly, Fern Brady will be tackling big issues such as "death, shagging, marriage and ageing" in her show, Autistic Bikini Queen.
David O'Doherty is back with his show whoa is me and "all of the misplaced confidence of a waiter with no pad", while Susie McCabe returns with a brand-new show. In Born Believer, the comedian has decided to leave cynicism behind to be an "all-new positive Susie (optimistic at best, positive is pushing it)".
Jason Byrne is at Underbelly with Unblocked, as "the constipation of Covid has been cleared, live entertainment has been colonically irrigated and readied up for us all". At the same venue, Foil, Arms and Hogg return to the Fringe with a mix of sketch comedy, audience participation and improvisation. Plus, Richard Stott: Afterparty sees the stand-up contemplate whether he's missed the boat. "His friends have families, six-figure salaries and houses. He has a level-two food hygiene certificate and acid reflux."
Gilded Balloon is home to double Edinburgh Comedy Award nominee Andrew Maxwell's Krakatoa, as well as Justin Moorhouse's brand-new show Stretch & Think, which "may contain yoga, getting older, Madonna, shoplifters, labradoodles, middle-aged cyclists, The Menopause, running, hating football fans but loving football, not drinking, funerals" and a lot more. Plus, catch Sian Davies, winner of Best Debut Show at Leicester Comedy Festival 2020 and Funny Women runner-up. Her show is all about time, growing up and finding your place in the world.
There's a range of Laughing Horse shows available to book from today. Shows including Annie and Angela's Disco Divorce Party: "a drag-infused comedy of musical mirth celebrating friendship and new beginnings", and Comedy Queers: "a spicy late-night mix of outrageous queer comedians, cabaret and drag acts". Plus, there's stand up from the likes of Nathan Cassidy and Dave Chawner.
Fringe stalwart Nina Conti returns to Pleasance with The Dating Show, in which "finding true love can't be promised, but big laughs are guaranteed". And after a UK and Australia tour and an Amazon special, Taskmaster runner-up and accidental YouTube cult leader Mark Watson brings his show This Can't Be It back to where it began (at last year's "mini Fringe").
Also on Pleasance's bill is Angela Barnes: Hot Mess ("trying to live your best life, as it turns out, is really bloody hard"); Ivo Graham: My Future, My Clutter ("bumbling wordsmith and tripe factory returns to discuss three years of heavy-duty pranking / parenting / procrastinating since Dave's 2019 nominations for Best Comedy Show and Joke of the Fringe"); and NewsRevue, which will return to the EICC to "parody politics in a post-pandemic world".
At Just the Tonic, Daniel Sloss and Kai Humphries bring their hit podcast, Sloss and Humphries On The Road, to the festival. Plus, Fringe veteran Craig Hill returns with I Always Knew I Had It In Me, and rising Scottish star Connor Burns is at the festival with his show, Live, Laugh, Loathe.
At Queen's Hall, Henning Wehn returns with It'll All Come Out in the Wash: a show that promises to "give everything a good rinse and witness him wring sense out of the nonsensical".
Theatre
At theSpace @ Surgeons Hall, acclaimed mystery maestros Highly Suspect return to the Fringe "with a new duo of hilarious and interactive murder mysteries, which you – the audience – must solve". At the same venue, UK Underdog is a solo show based on true events in a London, Jewish boy's life. "Bullied and humiliated at school, Steve Spiro realises his strength to move forward, but that ultimately comes at a price".
BAFTA award-winner Jack Docherty is at Gilded Balloon with Nothing But: a darkly comic tale which grapples with lost youth, love, fatherhood, sex, secrets and truth.
At Underbelly, My Son's a Queer (But What Can You Do?) is the "joyous, chaotic, autobiographical story of actor, writer and social-media sensation Rob Madge".
Assembly has a range of theatre to book from today, including Watson: The Final Problem, in which Sherlock Holmes' pal tells his tale of long-buried secrets; and Myra's Story, in which a middle-aged, homeless Dublin street drinker relives her back story.
Comoedia at Greenside is a celebration of traditional Italian masked theatre, as the most famous characters of Commedia dell'arte come together in a one-man show. At the same venue, two women use nothing but their imaginations, a skull and some fancy scarves to bring together A Two Woman Hamlet.
At theSpace on North Bridge, GirlPlay is "an exploration of love and sex spun out in slam". On a night of firsts, Lucy opens the door to a world of relationships and sex that she had only ever dreamt about. But is the reality all she had hoped it would be?
Online, Transatlantic is a true story of the French immigrant experience. "Cookie is taking care of the last of her uncle's estate in New Mexico. As she goes through her family's belongings, she goes on an emotional journey that echoes the many trips back and forth that she and her family have taken between France and the US."
Plus, from award-winning writer Lita Doolan comes Audrey's Art Club. "Audrey wants to know what doodling's got to do with love and goes back to her lover's childhood home to find answers."
Cick here for Cabaret and Variety, Music, Dance, Physical Theatre and Circus, Children's shows and more