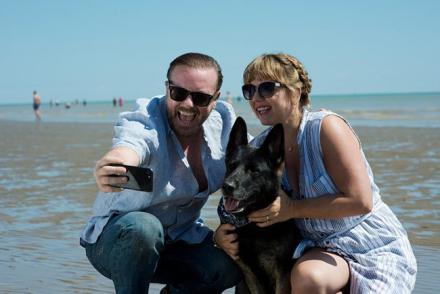 Ricky Gervais' hit Netflix series picked up the Best Comedy Award at the National Television Awards.
Gervais, 60, went up onstage with cast members and production people to accept the award and make one of his trademark cheeky speeches.
He said: "Wow. Thank you so much. I'll keep this short. It's already interminable....You're the reason I do this... the money...You're the second... I do it for the money and thank you."
The other comedy nominees were Friday Night Dinner, Sex Education and The Vicar of Dibley .
Ricky Gervais has recently finished shooting the third series of After Life and is currently on tour with his latest stand-up show SuperNature.
Click here for the full results.