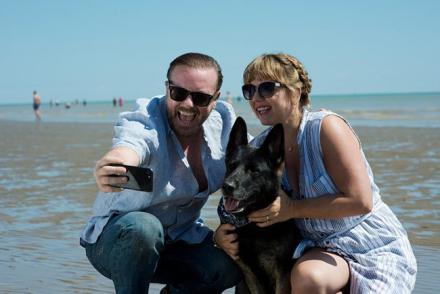 Ricky Gervais will be discussing taking his acclaimed series After Life from script to screen at a special event in London later this month.
He will be joined by other cast members and will guide the audience through the making of this Netflix comedy drama from script to screen. The panel session will explore Ricky's approach to writing and directing as well as how the cast come together to bring the script to life during filming. Moderated by Boyd Hilton.
The talk is part of the Evening Standard's three-day stories festival in association with Netflix running from September 24 - 26.
The event takes place at the Picture House Central on Sunday, September 26 at 4.15pm. Buy tickets here: https://www.picturehouses.com/movie-details/000/HO00011136/after-life-fr...
Picture: Netflix