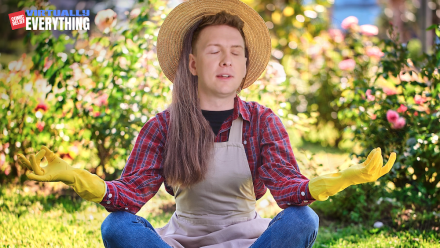 Joe Lycett fronts a new original Comic Relief comedy series, Virtually Everything, which delves deep into the private lives of some of the nation's most-loved TV stars and comedians. The series launches today on Snapchat Discover. Featuring Lycett, Katherine Ryan, Roman Kemp, and Shappi Khorsandi – with more names to be announced - Virtually Everything will see famous people probed on their past, present and future, with their anecdotes brought to life through animation. 
New episodes in the six-part series, made and produced by Comic Relief, will be released every Wednesday on Snapchat's Discover platform. Viewers will also be able to subscribe and be notified of new episodes through the dedicated shows profile. Snapchat Discover launched in 2015, and since then has been the home to high quality content from broadcasters, media brands and creators from all over the world. Globally, Snapchat has launched a record of 490 new channels this year, resulting in nearly a 70% increase in user's time spent watching Shows.
The first hilarious episode features Joe Lycett. In just five-and-a-half funny minutes, viewers will learn how Joe's love of gardening grew from a young age, when he'd merrily sing the iconic Gustav Holst's 'The Planets' to his flowers, what his most awkward moment on stage ever was, how he likes to relax and how his first paid gig went down, following Jack Whitehall. Plus, a whole lot more.
On filming the episode, Joe Lycett, said: "Blimey, Comic Relief can ask a lot of questions in five minutes. Filming the episode was actually very cathartic, and I would highly recommend a Comic Relief probing any time. Hope you enjoy the show!"
Kate Cooper-Owen, Creative Director at Comic Relief, said: "We're delighted to be partnering with Snapchat for the first time with this fantastic series. With Virtually Everything, we're bringing comedy and laughter to new audiences in a way that only Comic Relief can... by [gently] probing brilliant friends like Joe, Katherine, Roman and Shappi." 
Comic Relief raises money to help tackle issues including homelessness, child poverty, domestic abuse and mental health stigma, all of which have been exacerbated by the Covid-19 pandemic, in the UK and across the world.
Watch Comic Relief's Virtually Everything on Snapchat Discover from today, Wednesday 11th August, with new episodes released every Wednesday. Just head to the app and swipe left to Discover or search for Virtually Everything to subscribe.
Joe Lycett is a guest on Sunday Brunch on C4 on Sunday, August 15.
Watch the first episode with Joe Lycett below.