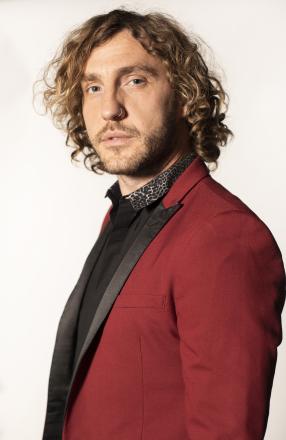 Seann Walsh has opened up about the ups and downs of his career in a new podcast interview.
Speaking to host Simon Gibson on the latest episode of his Success Won't Come Calling podcast Walsh talked about how his career had not always gone to plan and how it had taken its toll on his mental health.
Walsh's career grew quickly after he graduated from Jill Edwards' comedy workshops in 2006. From there Seann went on to become incredibly successful in a short space of time, winning the Leicester Mercury Comedian of the Year in 2009 and touring his first show 'Seann to be Wild' in 2012. 
Seann admits that during the early days he didn't really take on board how important his successes were. "In my early 20s all my friends were off having fun and I was having to go to work, with real adults. I always just assume it's age… it's not, not grateful, but not understanding that, to have your name on a BBC show is kind of extraordinary, I think. The older you get you look back and realise it's quite remarkable really."
But despite his success he admits he always finds the negative in things. Audiences will hear Seann in a new light when the episode is released on the 30th June. He is personable, raw and passionate throughout. Gibson draws out Seann, offering him a new perspective on things he has been through.
In each episode of his podcast Gibson speaks to successful people and asks them about their philosophy on life, how they dealt with setbacks and what success means to them. Previous episodes in the series feature comedian Sam Avery, athlete Bianca Walkden drum and bass star Brendan Collins (aka Futurebound) and Jessica Toomey, managing director of the Frog & Bucket Comedy Club in Manchester.
Success Won't Come Calling with Seann Walsh is available from June 30 here.