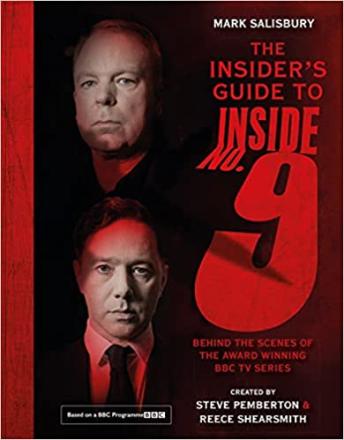 Fans will have a chance to see Reece Shearsmith and Steve Pemberton onstage later this year when they discuss their work with a live audience at the Barbican Hall in London on Friday, 29 October 2021 at 8pm.
The evening coincides with the launch of their new book,
The Insider's Guide to Inside No. 9. 
The book is 
a behind-the-scenes tour of the Bafta award-winning series. This show-by-show guide reveals the genesis of each episode's idea through to the scripting, casting, design, direction, and production - where you'll have access to the minds and imaginations of creators Shearsmith and Pemberton.
Filled with the show's dark humour and behind-the-scenes photographs, production stills, mood boards and concept drawings, you'll find yourself delighted and disturbed in equal measure. Every episode from the first five series will be covered by interviews with key creatives and discussion of the inspiration and creation behind every moment.
Tickets for the evening are £39 but the price includes the book.
Tickets go on sale to Friends of Fane on Thursday 24 June at 10am, and on sale to the general public on Friday 25 June at 10am. To find out more about becoming a Friend of Fane, CLICK HERE.
Buy tickets
here
.
Or if you are not going to the event you can buy the book, which is published on October 28, separately here.