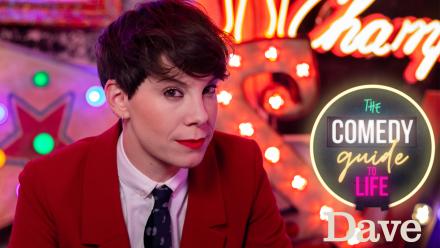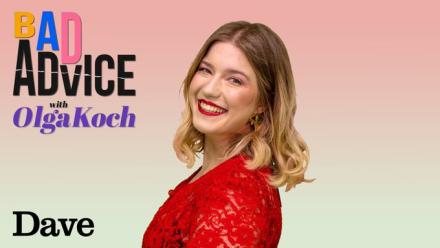 The Dave Channel has announced a brand-new batch of online comedy shows that they will air via their Facebook and YouTube channels. They include shows from Suzi Ruffell and Olga Koch. 
Suzi Ruffell will host The Comedy Guide To Life, an eight-part stand up special on Facebook, covering everything from dating to work to mental health. the show will features sets from names from the UK stand up circuit including Sam Lake, Erika Ehler and UK-based Greek stand-up George Zach, who does a set about having Seasonal Affected Disorder and a dishwasher. Coming next month.
Olga Koch will front a contemporary advice show in own own distinctive Agony Aunt style. If you ever wanted to know what NOT to do in any situation, Bad Advice with Olga Koch is just for you. Over eight episodes, Olga and some amazing special guests give the worst advice possible. Also on Facebook. 
Meanwhile Sunil Patel which present Backchat, in which the brightest names in UK comedy enter the world of talk radio in a way you've never seen before. The format is created by Ciaran Bartlett and Luke Mason.
And on YouTube Amelia Dimoldenberg is the brains behind Who cares?! A new YouTube show where the great British public discuss the topics in everyone's heads. 
And  Big Zuu's Wrap Clash is a brand-new show on Dave's YouTube channel, where each episode, @ItsBigZuu is joined by @Tubzy100 and @Hydzofficial to make the best wrap with a special guest. The first show with guest @HenrieVIII is live at 5pm today: https://youtube.com/user/DaveTVChannel.
Pictures: Dave/Richard Harrison