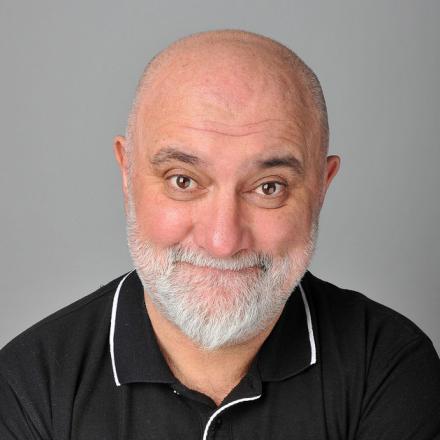 Member of Parliament for Hendon Constituency Matthew Offord has written to the Director-General of the BBC asking that he stop the broadcast of Desert Island Discs featuring Alexei Sayle, scheduled for this Sunday, 23rd May.
Offord also posted his request on his website adding the email address of Director-General Tim Davie so that people who support his request can also send an email.
He was responding to recent anti-Semitic incidents in London following the violence in Israel. Offord represents a constituency with a significant Jewish population.
Offord wrote that Sayle, who is Jewish* and has been critical of Israel in the past, said on Sky in 2017 that allegations of antisemitism "amongst supporters of Jeremy Corbyn are a complete fabrication".
He added: "ITV recently took the decision not to broadcast the final episode of a drama starring Noel Clarke after allegations were made against him. In light of Alexei Sayle's continuing behaviour and the distress this is causing my constituents and others, the BBC should take the same action and not broadcast the next episode of Desert Island Discs which features Mr Sayle."
David Baddiel tweeted: "Me and Alexei Sayle don't agree on much about the present nature of antisemitism. But he's a very great comedian, the Godfather of modern alternative comedy, and perfectly entitled to his opinions. The idea of banning his Desert Island Discs is culture war nuts."
A BBC spokesperson said: "In common with many Desert Island Discs castaways during the programme's long history, in this interview Alexei Sayle reflects on his professional life, family upbringing and private life rather than discussing his personal political views."
Alexei Sayle's Desert Island Discs is scheduled to be broadcast on Radio 4on Sunday, May 23 at 11am.
*"as far as the Gestapo is concerned", he said in a Guardian interview.