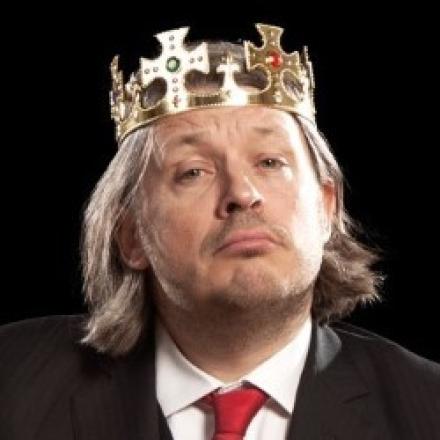 Richard Herring has announced a UK tour for his latest show, Lord of the Dance Settee, following a successful Edinburgh run. The tour officially starts on October 15, 2014 in Manchester and ends on May 29, 2015 in Redhill. The tour includes six consecutive nights at London's Leicester Square Theatre from Monday December 1.
In the show Herring looks at the power of the sombrero to eradicate sadness, reflects on the way that the oldest living person in the UK seems to die within months of claiming their title and recalls how mishearing the lyric of a hymn as a schoolboy might have had a traumatic effect on his spiritual development.
Lord of the Dance Settee is Herring's eleventh stand-up show in eleven years. Having sorted out politics (Hitler Moustache), religion (Christ on a Bike), love (What is Love, Anyway?), death (We're All Going to Die!) and male genitalia (Talking Cock), he is in frivolous mood with this show about daftness, being uncool and bouncing joyously on a sofa. 
 For full dates click here.