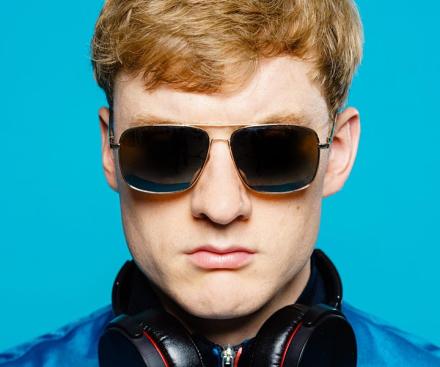 James Acaster has spoken frankly about his comedy career and has said that he may not do stand-up again. In an interview for Vulture's Good One podcast he talked about giving up gigging for good. "If someone said to me now you are never going to perform stand up again I would be glad. I wouldn't be disappointed. Right now I don't want to do it again ever."
Acaster was talking in the revealing American podcast about his latest show Cold Lasagne Hate Myself 1999 and in particular a routine in the show about appearing on a celebrity edition of The Great British Bake Off which put his mental health under such a strain that he ended up calling the Samaritans late at night after filming. 
The acclaimed comedian is due to appear on The Jonathan Ross Show on ITV1 this Saturday night.
In the podcast interview Acaster does acknowledge that his attitude to stand-up might change. "A year from now it might be the only thing I want to do and I might desperately want to do it. All I know is at the minute I don't want to. The thought of doing it makes me stressed out. and I have to take a step back in order to understand this."
He spoke at length about the pressures of work and how he had gigged solidly to get to where he was since he started, but at the time of speaking was not clear about his relationship with his audience. One of the challenges was to please them but also be true to oneself. It was only relatively recently on tour and doing material about his mental health that he started questioning things. "I need to step away from this and figure out why and the conclusion might be that I must never go back to it. Or I know why and I can sort that and get back and stand-up is more healthy."
Having released four live shows on Netflix Acaster's last show, Cold Lasagne Hate Myself 1999, is currently available to view here.
James Acaster has also talked about not missing stand up during lockdown on the latest Paul Chowdhry pudcast (sic). "For me, I kind of felt better not doing stand up. I didn't realise for a long time that stand up...actually a more solitary life, a quiet life, makes me feel happier than necessarily seeing loads of people all the time. Stand up is seeing loads of people all the time and having them judge you. I don't think that really chilled me out very much." Listen to the full interview here.
Listen to the full Good One interview here.
James Acaster is on The Jonathan Ross Show on Saturday, May 15 at 9.35pm.