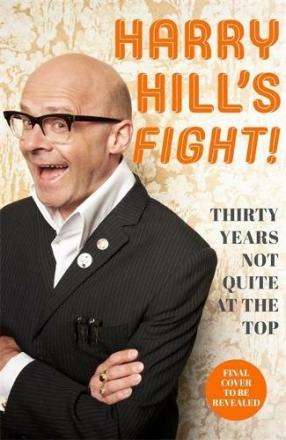 Comedian Harry Hill has written his autobiography.
Harry Hill's Fight!: Thirty Years Not Quite at the Top will be published by Hodder Studio on November 11, priced £20 (though of course you'll be able to find it cheaper).
His book will tell his story from medical student to primetime star fronting the hit series TV Burp and beyond.
Hill qualified as a doctor before breaking through and becoming the first winner of the Best Newcomer Award at the Edinburgh Festival Fringe in 1992 and then fronting his first series on BBC Radio 4, Harry Hill's Fruit Corner.
He gave up medicine to pursue a full-time comedy career but nearly returned to his previous job during lockdown when the NHS was looking for GPs to come out of retirement during the crisis. 
Hill explained in an interview with Jason Manford that even after becoming a successful comedian he had still paid the annual fee to be on the Medical Register, having qualified as a doctor three decades ago. He joked to Jason Manford that he did it so that he could still write prescriptions.
Because he was still on the register he received an email from the General Medical Council asking him if he had thought about joining back up. 
Hill says that one night – "I had a few drinks" – he clicked on the link to show some interest and was told he would get a call back about his return to work.
His worry was that he had only been a junior doctor and it was a long time ago. He was an SHO in hospital, a role that he doesn't think even exists today. Would he be able to deal with heart attacks and chest illnesses now when he was not medically match fit?
And then he then got a message asking him to start immediately at the Excel Nightingale Hospital in east London that had recently been opened to deal with the pandemic, which he found chilling. He made his excuses and said that as he lived in south London it would be too far to get to.  "Can you imagine if you are seriously ill and I appear at your bed?"
Hill – real name Matthew Hall - recently returned to the BBC with his silent physical comedy show Lonely Island. One episdoe, featuring Hill as the Queen had to be pulled due to Prine Philip's illness.   
Pre-order Harry Hill's Fight!: Thirty Years Not Quite at the Top 

here

.