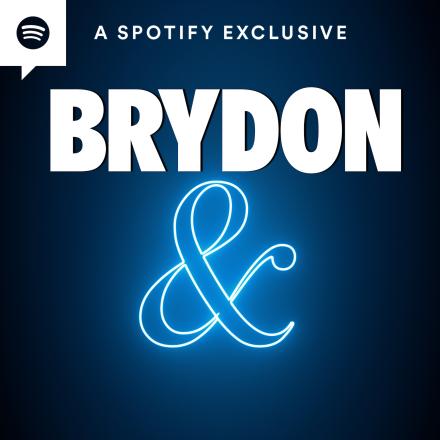 All-round entertainer Rob Brydon is to front a new podcast on Spotify. Rob posted about the show's premiere on Twitter, saying, "Like many middle-aged men I have had to accept the inevitable, and I wanted you to be the first to know.  I have a podcast.  It starts today on Spotify, and though I say it myself, it's rather good.  Today, John Bishop and I talk. And talk.  And talk. Enjoy!"
The new and exclusive series will see Rob interview some of the biggest names in showbiz as he embarks into the podcast world for the first time. Being joined by a mixture of old friends and colleagues, as well as some extra special guests, the star-studded lineup includes David Walliams, Jason Manford,  Sheridan Smith, Sharleen Spiteri and Miles Jupp with more A-list names to be announced. 
Episode one sees Rob chatting to John Bishop as the pair discuss the open mic night that led to John becoming one of the UK's most successful comedians and, more importantly, saved his marriage. Rob and John also chat about their shared love of Elvis Presley, how they are staying fit and how to accept compliments 
Brydon &  follows Brydon's hugely popular YouTube interview series. The 40-part series debuts on Spotify today, with new episodes dropping on Thursdays.
As one of the UK's most recognised entertainment personalities, Rob Brydon is a much-loved actor in shows like Gavin and Stacey and The Trip, as host of BBC1's long running and hugely popular panel show Would I Lie To You?, and the star of numerous sold out stand up tours in the UK, Australia and New Zealand.  This autumn sees him resume his A Night of Songs and Laughter tour accompanied by his nine-piece band.
Talking about the new podcast, Rob Brydon said: "I have spent the last few months chatting with some of the most extraordinary people from the world of entertainment, and I'm finally bringing it to the podcast world. I'm excited to share more interviews with even more amazing guests - I'll be catching up with some old friends and familiar faces, as well as some of my heroes. Watch this space!"
The interview ranges from laugh out loud anecdotes to more poignant moments of reflection. John Bishop recalls a time during a separation from his wife when he pragmatically chose to ease the sadness of handing back his children on a Monday, after their regular weekends together, by seeking solace in attending a comedy club to raise his spirits. Due to Bishop's financial circumstances, he took the option of free entry in exchange for having his name put down on the open-mic night, having never performed stand-up before and not intending to stay around long enough to be picked. 
"Yeah, this life happened in the space of 15 minutes because I was called up second. And had I been called up third, I probably would have already left. Because the open mic experience is not necessarily a polished comedy experience, it's more care in the community: there was a guy on doing chicken impressions. 
Bishop's candid interview has a happy ending. He reveals that finding his rhythm as an up-and-coming comedian gave him a renewed energy that helped him find 'the old John' again, resulting in him getting back together with his wife. 
After John Bishop shares the honest story of how he reconciled with his wife after a period of separation, Rob Brydon makes the following observation: 
"I often feel that it's other people that get the best of you, rather than your partner. You're out, and you're making an effort. You're Mr Charming, Mr Funny. And you can be guilty of coming home and switching off, and you think, 'Hang on a minute, THIS is the person that should be getting the best'."
Following the journey of Bishop's career as it began to take-off, he recalls how there were still moments where he had to learn the ropes of showbusiness as he went along.
"When I first got into telly, I remember doing my first Graham Norton Show, and then at the end, I was waiting for somebody to say, "Come on, we'll go to the pub now. Dame Judi Dench and Elton John have f****ed-off off in their cars, and I'm going, 'Why is no-one going to the pub, aren't we all mates now?""
Bringing the conversation to the present, Brydon and Bishop discuss how they enter middle-age and take up new hobbies and challenges. However, human conditioning means that they mistake their abilities for those they have seen displayed by professionals. 
Brydon offers an example of how reality has brought him down to earth: "If you think about marital relations in the most traditional sense, the missionary position, which you know, and I don't want you to think that I'm not adventurous, but I would say it's probably our go-to. And you then think of when you hold an iPad on your lap, and you look down at the iPad, and if the screen is black, you see the reflection of your face. And you know how upsetting that is to see your face hanging down, and then think, 'That's what my wife is seeing.' Every time that I think I'm George Clooney, she's looking up at this crumbling building that needs renovation."
Brydon &  is a Spotify Exclusive Podcast with new episodes airing every Thursday. Listen here.