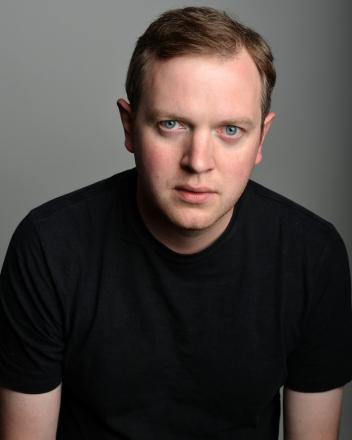 Miles Jupp has written his first novel. History will be published by Headline on August 19.
According to the blurb is "a satirical, tragicomic story about a man on the edge from actor and comedian Miles Jupp. For readers of Jonathan Coe, Mark Watson, Michael Frayn and David Nicholls."
This is the synopsis:"Clive Hapgood is feeling stuck. The private school he teaches at is consuming his life, no thanks to wretched headteacher Timothy Crouch. The gentle country life Clive envisaged has stifled him and left his marriage on the brink. What he needs is a holiday - something to remind him and Helen what life used to be like. But when things don't go to plan, and an incident at school begins to weigh heavy on his head, Clive's life starts to unravel in front of him. Has he got it in him to turn things around, whatever the cost? After all, it's his own time he's wasting..."
Jupp previously wrote the book Fibber in the Heat, based on his stage show about bluffing his way on tour with the England cricket team and a book as spoof foodie Damien Trench.
Jupp played Nigel in sitcom Rev and John Duggan in The Thick Of It. He has appeared regularly on Have I Got News For You, Mock The Week and Would I Lie To You? as well as writing and starring in BBC Radio 4 sitcom In and Out of the Kitchen. He was also host of The News Quiz. 
This story was first reported here, written by Jay Richardson
Pre-order History by Miles Jupp here.