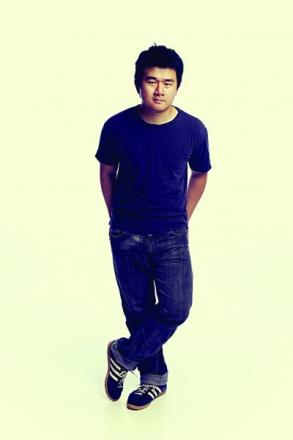 The Edinburgh Fringe seems a long way away now, but for some there is no let-up in their globe-trotting quest for giggles. Two Australia-based comedians, Matt Okine and Ronny Chieng, have avoided long haul jet lag by making the short hop to the Soho Theatre for separate London runs until September 7. Both are really talented young comedians - they shared Best Newcomer Award at the Melbourne Comedy Festival earlier this year. They won plenty of fans in Scotland and this residency should notch up more followers in England.
Matt Okine also picked up a Foster's Best Newcomer nomination in Edinburgh, but Chieng could surely not have been far behind when the shortlist was being drawn up. This compact comedian studied law and has a meticulous brain that he now uses in the pursuit of laughs rather than legal verdicts. Walking onto the stage (I saw him at the Underbelly) he has a confident, reassuring air. Not laid back, not business-like, somewhere just right, balanced between the two extremes. 
Like Okine (review of his show to appear here soon) Chieng has a pertinent yet comic perspective when it comes to discussing race. The Malaysia-born comic both explores and plays with the cliches of orientalism, though many of his observations are also universal. His aspirational parents paid for him to go to university but his mum can't use the computer and he now finds himself offering IT support from the other side of the world. He painstakingly re-enacts giving her advice and milks it for maximum mirth. 
Chieng's travels have opened his eyes to the way perception changes across borders. "I'm the whitest guy in Malaysia. In Australia I'm the most Chinese." He rattles proudly through the things the Chinese have invented, from fireworks to paper that perfectly fits into photocopiers – "nailed it" – to grumpy waiters in restaurants (I wonder if he has been to Wong Kei down the road rom the Soho Theatre, though actually they are much more cheerful there than they used to be).
A lot of his riffs might have felt cliched, but Chieng is so affable that he actually makes the familiar feel refreshing. There is little that is controversial here, though he moves very slightly into Chris Rock territory when he compares the way the black community has reppropriated the "n" word but that you don't hear Chinese people calling each other "my Chink". He has his own catchphrase for this upwardly mobile nation: "Stay yellow, my fellow". As I left there was some branded Chieng merchandise for sale. I didn't buy his monogrammed penis towel but I certainly bought his humour.