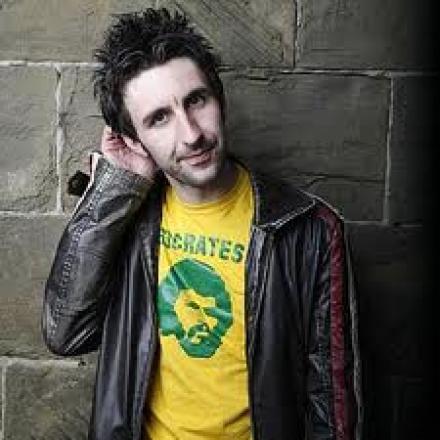 An early Week Ahead this week, as it involves a big gig at the start of the week that might take some forward planning. Bill Bailey's recent tours have taken in venues of contrasting sizes, from arenas – or "enormodomes", as I think he was the first to dub them – to the Royal Albert Hall,  Leicester Square Theatre and larger West End Theatres.
This time round he brings his UK-traversing Qualmpeddler tour to Hammersmith Apollo for two nights from Monday. This is probably just the right size for Bailey, whose style mixes the intimate with the spectacular. He sometimes needs a bit of space to accommodate his plethora of musical instruments, but not too big as he likes to chat directly to the audience too. Check out this link for ticket details for his full tour.
As for the title, Qualmpeddler is the latest in a lineage of odd, Edward Learish on-the-road monikers, including Bewilderness and Tinselworm. This one does actually mean something of course – Bill will be peddling his qualms about the world onstage. And Bailey certainly has plenty of qualms – with uneasy, queasy feelings about the Coalition, reality TV and maybe even Downton Abbey. Expect a bit of hard-hitting politics along with a celebration of owls from this unashamed nature lover. One thing is certain, I've got no qualms about recommending this show.  
I recently interviewed Josie Long about her involvement in Arts Emergency, the organisation she co-founded with fundraiser Neil Griffiths to help students study the arts in the face of brutal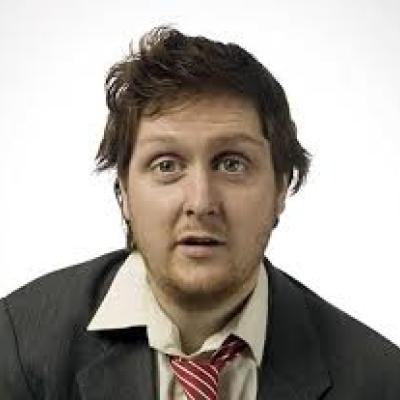 education cuts. Josie was typically passionate about the subject and I'll be posting a full transcript of our lengthy interview soon. In the meantime don't delay, buy a ticket to the organisation's big fundraiser at the Hackney Empire this Thursday.
Whatever your politics – and, frankly, how can anyone with a functioning brain object to arts degrees? – there is no faulting Long's packed line-up. Stephen K Amos headlines a bill that also includes Mark Watson (pictured above), Tim Key (pictured), Isy Suttie, Robin Ince, Kate Tempest, Kevin Eldon, Jo Neary, Bridget Aphrodite, Submarine author Joe Dunthorne and Horrible Histories' Greg Jenner.
Josie Long herself comperes while Britart champions the Chapman Brothers will be doing something interesting which was still under wraps at press-time and Stewart Lee will be offering all ticket holders some free publicly funded art, whatever that means. All that, plus a surprise guest. It would be worth the ticket price even if you didn't support social justice!