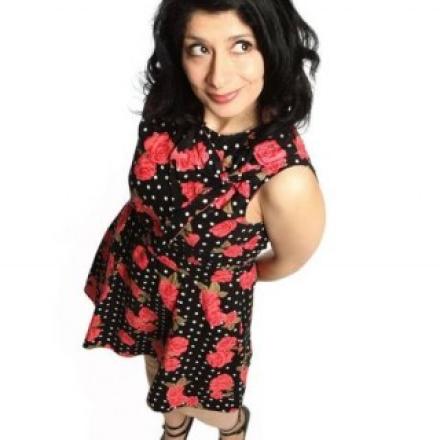 As the final week of 2013 turns into the first week of 2014 the comedy circuit rolls on. While comedians pepper Twitter and Facebook with memories of traumatic, riotous pre-Christmas gigs that they have conquered/survived, the brave ones still standing are now gearing up for their New Year's Eve bookings. There are plenty to choose from, all over London. Some run until midnight and the price includes a buffet. Some run late and include a post-gig disco. Some just turf you out to see in the new year elsewhere, so advance planning with military precision is advised. Here are a few suggestions.
The Soho Theatre is putting on a big night with Lady Rizo hosted by what has effectively become their in-house sketch group, Late Night Gimp Fight. Alternatively Luisa Omielan, who is currently doing her full show at the Soho Theatre, is gigging with Patrick Monahan at the new Monkey Business venue at Sofra, WC2.
Elsewhere if you are braving central London veteran comic Bob Mills and Phil Nichol are at the Covent Garden Comedy Club, while there is a great line-up at the Comedy Store featuring Ian Stone, Tom Wrigglesworth and - again - that man Phil Nichol.
If you are based in south London your best bets are musical spoof-meister Christian Reilly and Joey Page at the Clapham Comedy Club or a big gig at the Clapham Grand with Jarred Christmas, Paul Chowdhry and more.  Moving over to nearby Balham John Moloney, Paul Tonkinson, Paul Thorne and John Fothergill are at the Banana Cabaret.
There are some other gigs of note in the capital too this week. Shappi Khorsandi is trying out new material at the Soho Theatre until December 30 and from January 2 - 5. And finally, Mark Steel, Ivor Dembina, Dave Cohen and Andy Zaltzman are taking part in the multi-arts Bethlehem Unwrapped Festival with a gig entitled Stand-Up Against The Wall at St James's Church in Piccadilly on December 30. You can find out more about the festival here.