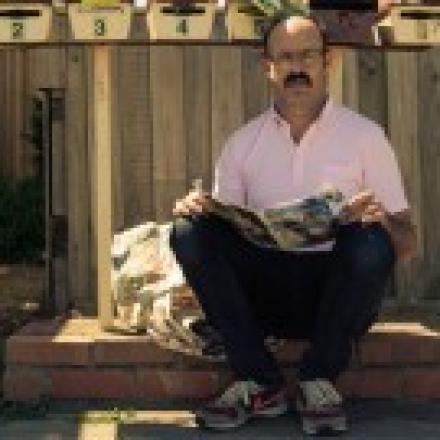 The London comedy circuit never sleeps but it does have the occasional disco nap in the middle of August. With almost everyone scarpering to Edinburgh big gigs are thin on the ground around town. There is always the Camden Fringe, but apart from that the main action is at the Soho Theatre and it comes in the shape of Sam Simmons. The Australian loon can usually be seen at the Edinburgh Festival at this time of year but for reasons best known only to Simmons he is sticking to London this time round for his new show, Shitty Trvia, the follow-up to the typically unhinged show he did here at Christmas. Details are a little scarce, but we are told that the show will feature lots of questions and that "you'll learn nothing, but you'll look at the world differently." Sounds like par for the course for Simmons, who is not so much a stand-up comedian, more an absurdist force of nature.
Too scary for you? Also at Soho is another angsty but less confrontational Australian, Luke McGregor, who, as well as having OCD, has three main fears in life – sharks, lifts and asking women for dates. In My Soulmate is Out of My League he recalls how he consolidated all of his fears into one easy-to-manage package by asking a female shark out on a date in a lift. You don't hear that sort of story every day.
Also at Soho this week is Shappi Khorsandi who is trying out new material. Over the years I've given rave reviews and so-so reviews to Khorsandi, but she is never less than interesting. Each year seems to bring a new change in her personal life, which might make her domestic set-up complex but it certainly seems to give her plenty of material. Last time round she told the tale of her sexual/feminist awakening and her promiscuous rock 'n' roll lover. Head to Soho for latest dispatches from Khorsandi-world.