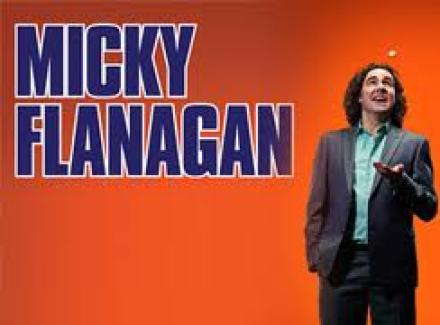 Frankie Boyle famously once said that comedians should stop doing stand-up when they reach 40. "The focus really goes," he told the Radio Times in 2009. Boyle turned 40 himself last year so maybe he was wearing stronger lenses in his glasses at his recent Comic Relief appearance to help his focus.
There are plenty of crowdpleasing comedians out there who are well over 40 who are showing that Boyle's theory may not be foolproof. In fact looking at the current crop 50 seems to be the new 40, with some pretty good stand-ups in their sixth decade storming it and, more importantly, attracting audiences of all ages.
Micky Flanagan is 50 years old and is probably the prime example of someone hitting their stride when they could be thinking about getting an allotment. He has just added a sixth night to his residency at the 02 Arena on his current Back in the Game tour. And while Flanagan's audience has a fair smattering of fans who are the same age, his eagle-eyed observational humour, which is not all prostate tests and dodgy knees, strikes a universal chord.
Flanagan did not have a stab at stand-up until he was in his thirties and that was probably what has made him so good. He has actually had a life he can talk about. He has bags of what they say young career politicians lack – hinterland. It is no surprise that Flanagan's breakthrough show was a potted history of an impressively colourful life – working in Billingsgate market, being a bit of a Thatcherite entrepreneur and living in New York as "a major international player". A 21-year-old can obviously be funny, but Flanagan's autobiography gives him a head start.
Jack Dee, 51, Frank Skinner, 56, and Jo Brand, 55, also spend plenty of time onstage talking about themselves. Jenny Eclair, 53, currently on tour, can build up a positively terrifying head of steam talking about parenthood, her decaying body and menopausal rage, but you do not have to go down the revelatory route. Take Kevin Eldon, who opts for characters rather than talking about himself, but still draws on a wealth of experience in his act. Eldon resisted doing live shows for a long time and preferred quick guest spots when he did appear onstage. Then finally, in 2010, aged 50, he decided to make his full-length debut at the Edinburgh Festival.
His show, Titting About, was such a five star success it helped him to land his current BBC2 series, It's Kevin. When I interviewed Eldon earlier this year I checked his age and Wikipedia turned out to be wrong. Eldon is even older than Wiki says, born on October 3 1959, not 1960. I tried to think of the last comedian I interviewed who was older than that and I could only think of Frank Carson, who is dead now.
It could not be a better time then, for Eddie Pepitone, 54 (pictured, right), to make his London debut at the Soho Theatre next month. I saw the Brooklyn comedian at the Edinburgh Festival last summer on the night that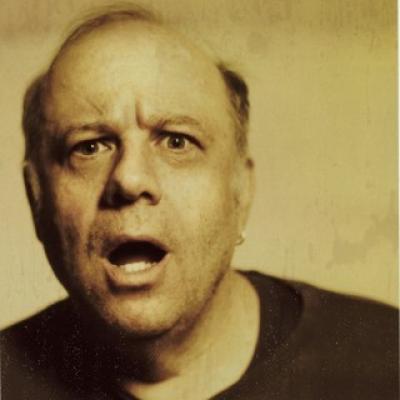 Hugh Grant, 53, failed to get into the venue to catch him due to a different kind of age issue – some of Grant's group was not able to prove they were old enough to be allowed into the late-night gig which took place in a pub.
There might only be a difference of a year in age but the contrast between Grant and Pepitone could not be greater. One is a smooth, golf-playing romantic lead and crusader for newspaper justice, the other is, well, how can I put this delicately, fat, bald and one of life's losers. Pepitone does, however, get considerable comic mileage out of his failings onstage, bemoaning his health, the bad jobs he has had and at one point even walking into the audience and starting to heckle himself.
Pepitone has been in the comedy business for three decades but finally seems to be getting the respect he deserves. A documentary about his life, Bitter Buddha, features tributes from the likes of Sarah Silverman and Zach Galifianikis. Like Flanagan he is probably better now because he has plenty to talk about and maybe is more capable of getting life into perspective. I'm not saying younger comedians cannot be funny, but let's face it, the closer to the grave you get you have to see the funny side of life. Otherwise you'd be constantly walking around in tears.