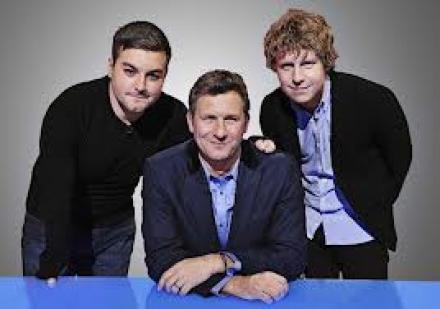 The team behind hit Channel 4 chat show The Last Leg may play some live dates later this year. Josh Widdicombe has told me that there has been talk of them going on the road. Not necessarily to play theatres at this stage but maybe trying out the freewheeling, playful mix of sketches, songs and talk "in a festival tent."
Widdicombe, Adam Hills and Alex Brooker are actually appearing live together onstage tonight (Monday) at the Palace Theatre in London in aid of the Centrepoint Homelessness charity, but Widdicombe wanted to make it clear that this is not a Last Leg gig, they just happen to be the the first three people named in the impressive line-up that also includes Nick Helm, Jon Culshaw, Kerry Godliman, Mark Watson, Joe Lycett, Mike Wozniak and James Acaster. Widdicombe says that the trio will not be appearing together during the show. "Alex Brooker will be doing ten minutes of stand-up on his own for the first time."
The possibility of a proper live show for the team is an exciting one. The programme has been a huge hit for C4. It started at as part of the channel's London Paralympics coverage in 2012, but now runs outside sporting events. In the last series the programme made jokes about President Putin and there had been rumours that the makers were advised not to talk about Russia's anti-gay laws. If there was any truth behind the rumours it doesn't seem to have put them off – their alternative Sochi anthem Gay Mountain has become a viral hit. Though Widdicombe did suggest that if the show does do a live tour, "I'm not sure if we'll do it in Russia."
Tickets for tonight's gig are available here.